After reading an excellent blog post by the marketing guru, Mark Schaefer, questioning the impact that Gary Vaynerchuk's Hustle mentality has on the world, Lee Davy, applies the lesson to the world of poker.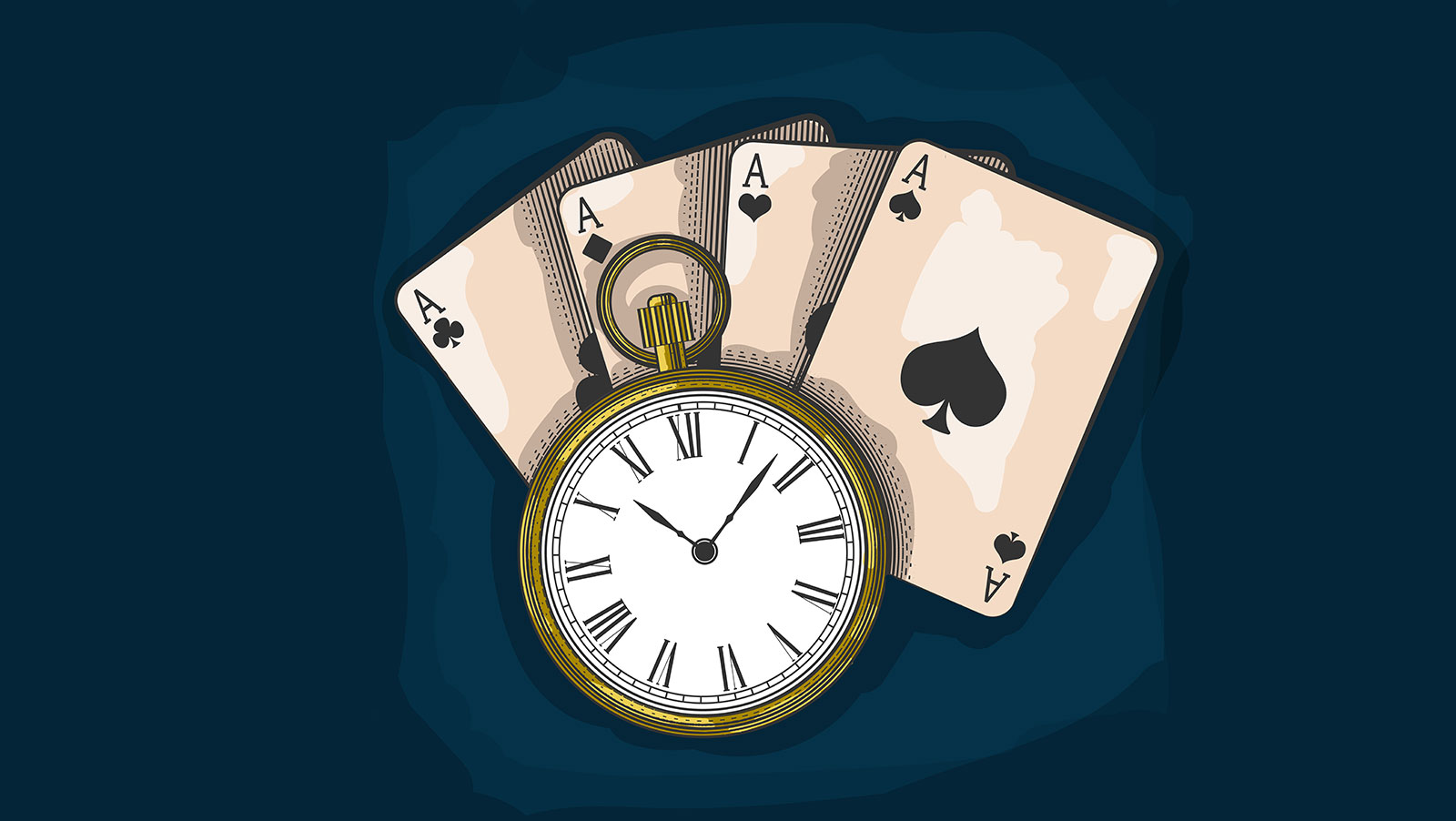 A friend sent me this text, yesterday.
"I saw your Instagram video this morning. You are a fucking eader."
A smiley yellow cartoon face with tears flying out of the eyes followed.
I interpreted the word 'eader' as a compliment. My friend is trying to tell me that I am outlandish. Different. Someone who isn't afraid of veering away from the railroad lines that head to Station Status Quo.
Gary Vaynerchuk is an eader.
I listened to his podcast. I liked the short bursts of adrenaline. His no-nonsense attitude suited my personality. There was a distinct lack of empathy, and as a man who struggles to find my store of this golden resource, I felt a kinship with the man.
He told me to stop watching 'fucking Lost' so I went a few steps further and now I never watch anything. I sold the TV. I have filled my calendar up with nothing but work and family time.
But I don't listen to Gary Vee anymore.
I don't have any good reasons why I chose Russell Brand over Vee, but I did.
But Mark Schaefer does have a reason why you shouldn't spend too much time listening to Gary Vee.
Falling Out of Love With The Hustle 
I have been following Mark Schaefer after reading his book Known and listening to the podcast he co-hosts with Tom Webster called The Marketing Companion Podcast. Schaefer is a marketing guru with decades worth of experience.
In a recent blog post called The Intolerance of Hustle, Schaefer shares his dismay about the way that Vee's army of hustlers is beginning to take things too far.  
"What upsets me is the attitude often associated with this culture suggesting that if you're not hustling, you're a lazy, excuse-making coward. It's hustle-shaming." – Mark Schaefer.
In an age where everyone is trying so desperately to 'fit-in.' I can see how the view of someone who believes in Gary Vee's philosophy can be cutting. If you feel you are not doing enough, and there is a distinct lack of empathy from your closest buddies, you can create tremendous shame through your thoughts that you are not doing enough as the person who chooses to hustle.
But isn't the answer simple?
Doesn't the person who is not hustling have to start hustling?
Nicole Purvey doesn't think so.
The Antihustle 
Schaefer points out that there is opposition growing against the Hustle, and it comes in the shape of people like Nicole Purvey, an entrepreneur, podcast host and author of a new book The AntiHustle. 
In Schaefer's article (see link below), Purvey reminds us that the word Hustle means to Swindle.
"The hustle culture is focused on the amount of work and sacrifices you're making to be successful," Purvey tells Schaefer. "The number of hours you work seems to be the badge of honour with that culture. The only reason you have to hustle in the first place is because you don't have a plan. You're scrambling to make something work. You're tripping over dollars to pick up pennies because you don't have a path forward."  
I can't help it.
As much as I love the industry that puts food on my table I can't shake it. The word swindle and poker go together like stamps and envelopes.
So how does the word hustle show itself in the world of the professional poker?
To Hustle or Antihustle: The Question For Professional Poker Players 
Both Purvey and Gary Vee are at opposite ends of the spectrum. I believe we all need to learn to manoeuvre along the guide ropes of the entire range depending what stage of life you currently find yourself experiencing.
I am going to pick on Dominik Nitsche.
The 888Poker Ambassador realised from a very young age (he was still in school) that it made more sense to leave and focus on playing poker professionally because he was making so much money.
At this time in his life, Nitsche was young, free and single. It was time to hustle. When it comes to the question of balance, Nitsche could be the fat kid on the seesaw for as long as he wanted. And he took full advantage of this period in his life, working harder than anyone. He focused on nothing but poker. And it worked out.
Then a few years ago, Nitsche fell in love. Now it's Nitsche +1. I would argue that this is a great time to reassess. If Nitsche continues to hustle then wouldn't that damage his ability to deepen the connections in his relationship? And what if the young pair has a child. Now we have to reduce the hustle even further.
For me, the need for Nitsche to continue to hustle depends on why he was hustling in the first place. If it was to earn a lot of money, then he has achieved that goal. Plenty of professional poker players are only in the game to make enough to retire.
But this isn't Nitsche.
If you follow his backstory, learn about his core values, what drives him to exist, and what he wants to achieve in the future – you can see that Nitsche hustles because he wants to be the best. He wants to keep on winning and leave this earth as a legend of the game.
And he's going the right way about it.
The Plan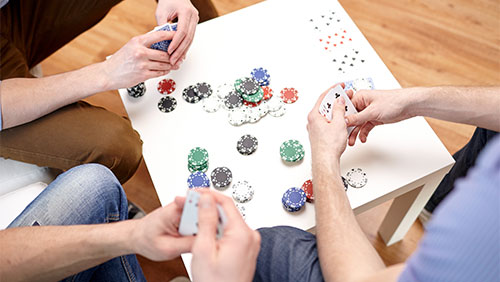 Here is Purvey talking to Schaefer about the antihustle.
"I think a better way to work is taking advantage of patience, faith, skills, and opportunities to work toward a vision rather than haphazard hustle," Purvey tells Schaefer. "You need to be rooted in a plan that is based on purpose. If you don't have a plan, then you're going to have to hustle because you don't have any other choice. You're going to work ten times harder than you have to … with less results."
There are two types of poker players. Those who focus on the long-term and those that focus on the short-term. The first group are professional poker players, and the second group are gamblers.
The second group will not have a plan. They live a yo-yo of a life, winging it, taking full advantage of the swings of luck that smack them in the face. The first group know they are in this for the long haul. They have a vision, and a purpose and a collection of strategies designed to get them there. Amongst these strategies will be a plan. A plan is a schedule based on priorities. A plan means nothing unless you take action.
In the case of Nitsche, having a plan is vital if he is to reach his goal to be a legend while continuing to be the best father, husband, son, and friend that he can be. There is nothing wrong with scheduling time in your Google Calendar to eat with your family, or read The Gruffalo to your children – it's a must.
If you don't have a plan.
If you wing it.
You end up in love with the self-absorbed lifestyle of the Hustle. 
I am sure the Senior Executives at IKEA hustle. But Ingvar Kamprad founded the company in 1943. As the former CEO of IKEA, Peter Agnefjäll, once said, "the key to IKEAs strong performance is that they have a long-term view and don't aim to maximise short-term profits."
Poker players need to think about 'profits' not just in terms of fiat or cryptocurrency, but in terms of 'time.' How much of those profits are you sharing with those who are important to you?
So what will it be poker players?
Are you going to go for the CoinPoker approach? The hustle of getting things done as quickly as you can. Fail and fail often. Or are you going to take a leaf out of the Virtue Poker book and take your time: patience, faith, and develop the skills you need before you jump. Fail, sure, but try not to fail that often, and as frequently as to piss off your customers?
I choose both.
There are times to hustle, and there are times to antihustle.
I'm thinking in shades of grey with this one.
What about you?
The link to The Intolerance of Hustle.
Comments