RotoGrinders is expanding beyond the realm of Daily Fantasy Sports after merging four entities to create RG Network, a new beast preparing to establish player ranking systems through the world of online gaming.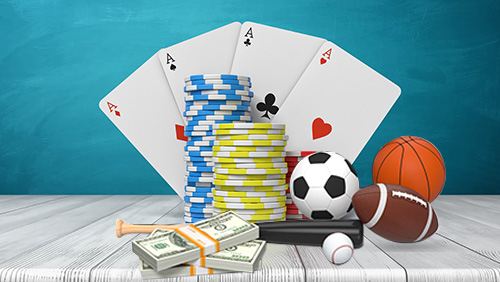 Status.
Every action we take is designed to increase our it, or maintain it. A decrease leads to a loss of value as a human being. We exude weakness; our bodies shake like an old rattling heater, ribs chattering like the teeth of a Yeti.
We moan.
We groan.
We stoop our shoulders.
To coin a phrase from the lovely lyricist Luke "Full Flush" Schwartz, we turn into a pigeon.
Jordan Peterson begins the 12-Rules for Life: An Antidote to Chaos with a treatise on lobsters, and how these simple crustaceans – that were around long before the dinosaurs had their Andy Warhol moment proves the existence of dominance hierarchies (status) long before we came stumbling out of Africa.
And it's for this reason that we feel quite proud when our menstrual cycle kicks in aged ten, we cry a thousand tears when we end up on the bench, and we disinfect our hands when we come into contact with someone we deem unworthy to touch our overworked palm.
Status.
Dominance hierarchies.
It all means one thing.
We love a good ranking.
RotoGrinders Acquires PocketFives And Creates RG Network 
After studying the Daily Fantasy Sports (DFS) industry with a Hubble telescope of an eye, RotoGrinders is about to embark on a spectacular new mission centred on status and dominance hierarchies.
According to a press release that landed in my email inbox this morning, the DFS experts have created RG Network, a new entity focusing on building and promoting online ranking systems across the breadth of the online gaming industry.
Cal Spears, Riley Bryant and Cameron MacMillan founded RotoGrinders in 2010 with the vision of becoming the one-stop shop for all things DFS. Five-years earlier, both Spears and Bryant, along with Adam Small, created PocketFives with a view of being The Hendon Mob of online poker.
Eight years on and the two companies merge, along with previous RotoGrinders acquisition, Fantasy Insiders, and their bouncing baby SharpSide. Together they form RG Network, cross-migrating customers interested in sports betting, season-long DFS, and online poker.
RotoGrinders CEO, Cal Spears, pointed to the forward traction in stateside legalised sports betting, and potential for more states to legalise online poker as the primary reasons RG Networks got pushed through the vernix.
Comments