If Landing International didn't already have enough problems, it probably wouldn't mind the latest bit of news. The Hong Kong-based casino operator is being monitored by South Korean regulators in Jeju, where it operates Jeju Shinhwa World through a subsidiary, GGRAsia reported.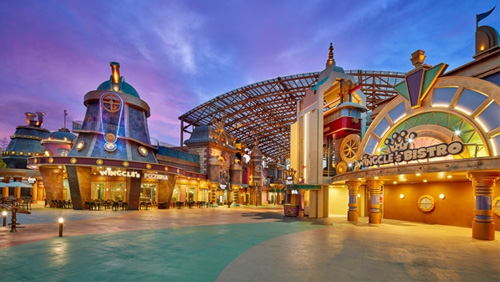 The monitoring is only precautionary. It is based on the revelation by Landing that it has not been able to reach its chairman, Chinese businessman Yang Zhihui, since August 23. The company has not provided any public details on the chairman's whereabouts since it made that announcement.
The Jeju Casino Regulatory Division said that it will keep its eye on the company, but that it currently has no "special actions planned." It didn't specify details on how it is monitoring Landing.
Last Friday, Landing announced that it had appointed two new executive directors to the company's board, both of which were effective as of September 1. The first is Xu Ning who, according to the announcement, is the spouse of Yang. Yang's controlling interest of Landing, at 50.48%, is more than likely an impetus for his wife being appointed. Xu, who previously served as an executive director for almost three years, will be able to claim a director's fee worth $611,496 annually.
Chan Mee Sze is the other new director. Chan was previously an executive director for OCI International Holdings, an asset management firm out of Hong Kong. She resigned from that board on August 31.
Landing saw a substantial increase in its first-half profit this year after opening a casino at Shinhwa World in February. The casino is open only to foreigners and helped the company report a 478% year-on-year climb in revenue. Its 2018 first-half revenue was $35.74 million and the gross gaming revenue for the interim period came in at $307 billion compared to $22.2 million a year earlier.
The company was expected to open a self-branded hotel at Shinhwa World, aptly named Shinhwa Resort, sometime this year. It has also wanted to open a Four Seasons Resort and Spa, as well as a theme park, by 2020, but all of those plans are now in doubt.