Social mobile poker operator KamaGames has joined the blockchain fray, announcing this week that it has integrated the technology in chips used for its gaming applications.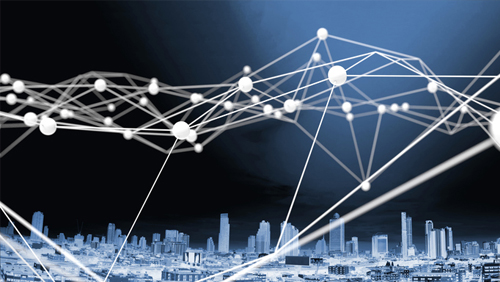 The Dublin-based company, known for game app Pokerist, guarantees up to an elevenfold return over three years with the KamaGames Token (KGT), as exchangeable for in-game currency.
The tokens are sold initially at $1 each and equal to 7 million chips. A total value of $25 million will be sold, with a presale of $7 million beginning on September 24, and a public sale of the remaining $18 million from October 8 to November 12.
In a statement, KamaGames CEO Andrey Kuznetsov, said, "The launch of the KamaGames Token will help us to attract a new, additional audience as well as reward our existing players. We are confident that this launch will continue to raise our profile and help maintain the tremendous momentum that we've had this year. 2018 is shaping up to be our strongest year to date for growth, revenue and new game releases."
The company reported a 2017 gross revenue of $57.5 million, up 63.4% from the previous year. In the first half of 2018, revenues were up 53% from the same period in 2017.
The increase in chips-purchasing value of each KGT amounts to 25% a month for 36 months. Aside from this, the company promises exclusive discounts, bonuses, and other services to token holders.
Of the tokens, Kuznetsov said, "It's a fantastic opportunity to not only thank our players but to also show how KamaGames is passionate about embracing new technologies. In fact, we are the first social casino developer ever to offer a bespoke cryptocurrency to our players."
Cryptocurrencies have been eyed for their utility in the gaming world, because of the relatively small transaction costs and inherent security of blockchain platforms in recording transactions. The data stored in the blockchain could serve as smart contracts, for which Ethereum has generated interest.
Ethereum, however, is beset with numerous security issues as well as vulnerable smart contracts. It also doesn't scale or work as a cryptocurrency. Bitcoin Cash, the only true Bitcoin and world's functional cryptocurrency, can do everything all the platforms can do and more. During the May network upgrade, Bitcoin BCH increased its block size to 32MB and also restored certain OP_Codes, paving the way for the creation of smart contracts on the BCH chain.
Currently, there's no solution available to help gambling operators migrate their ERC-20 tokens to Bitcoin Cash chain, although it's one of the priority projects in blockchain technology and research development outfit nChain's to-do list.