After Steve Wynn, then-CEO and founder of Wynn Resorts, was accused of egregious sexual misconduct, the casino operator found itself putting out fires everywhere—Las Vegas, Macau, Massachusetts and even with federal authorities. It agreed to conduct an internal investigation into the "numerous sexual harassment allegations" and has now completed its investigation. However, the company said that it's not going to disclose—at least for now—the findings of the probe.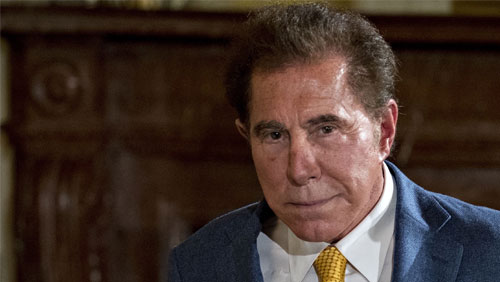 The information was presented in a filing with the Securities and Exchange Commission (SEC) this week. The company's new executive VP, Ellen Whittemore stated, "In deference to the ongoing regulatory investigations, the Board and the Company will have no further public statement on the results until the regulatory investigations are completed."
After the news of the sexual misconduct was first broken by the Wall Street Journal in January, a number of regulatory agencies began to investigate the company and Steve Wynn. That led to the decision by Wynn Resorts to lead its own special investigation.
Since Wynn stepped down from the company in February, casino company has repeatedly attempted to disown the disgraced executive. Wynn, more than likely under pressure, decided to sell his entire stake in the company after he resigned, estimated at around $2.2 billion.
The casino operator's new CEO, Matt Maddox, who was only recently appointed to the company's board of directors, has repeatedly asserted that the company is "not about a man." He told the Massachusetts Gaming Commission (MGC) in April that "Steve Wynn is not Wynn Resorts."
Investigations into the company's suitability have been launched by the Nevada Gaming Control Board, the Macau Gaming Inspection and Coordination Bureau and the MGC. The Federal Bureau of Investigation has been involved as well, investigating Steve Wynn over the sexual misconduct claims.
Wynn Resorts has been desperately trying to pull things together, especially after Elaine Wynn, ex-wife to Steve, became the company's majority shareholder. She has been on a mission to shake up the board completely and has apparently been able to succeed. She is responsible for the pending departure of the company's current chairman, Boone Wayson, in favor of Phil Satre, and has been behind several other "legacy" board departures in an effort to reinvigorate the company.
Comments