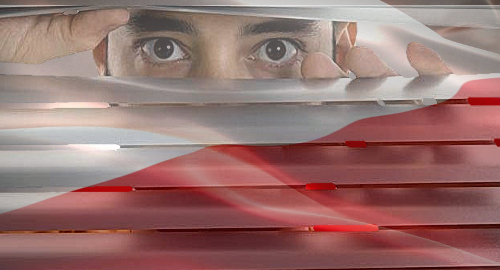 Poland's government intends to force local internet service providers (ISPs) to report citizens' attempts to access unauthorized online gambling sites.
On Tuesday, the Panoptykon Foundation digital rights watchdog reported on the Polish government's plans to create a central registry of unapproved websites "used to offer goods and services contrary to the law."
Polish courts recently upheld the legality of the country's blacklist of internationally licensed online gambling operators who don't have a local license to serve Polish punters, but the government appears eager to slap its scarlet letter on sites offering everything from unauthorized drugs and financial services to ride-sharing service Uber.
According to the Panoptykon Foundation, the government plans to authorize a 'chief sanitary inspector' to compel data from ISPs that indicate which Polish citizens attempted to access blacklisted websites and which citizens were successful in these attempts.
The stated goal is to determine whether ISPs are complying with the rules but the result is the government determining which of its citizens are proving disloyal. Worse, the government will be able to compel ISPs to fork over this information "without the knowledge and consent of the person it concerns."
The Polish government's expansion of its internet censorship tools lends credence to oft-stated warnings regarding the 'slippery slope' of allowing government officials to decide what their citizens can and cannot access online.
Poland is hardly the only country to impose restrictions on online content, and such initiatives aren't limited to authoritarian regimes. The UK has experimented with online content filters and the Canadian province of Quebec continues to push for its local ISPs to be forced to block gambling sites that compete with the provincial gambling monopoly.
These censorial types would do well to consider a new Oxford Internet Institute report that online porn filters had "inconsistent and practically insignificant links with young people reports of encountering online sexual material," and thus it was worth studying whether such filters' "perceived utility justifies their financial and informational costs."
Comments