It's the end of an era. Andrew Tan, who founded and has served as the CEO for Alliance Global Group, Inc. (AGG), announced his retirement, effective this past Monday. Tan made the announcement through a filing with the Philippine Stock Exchange, adding that his son, Kevin Tan, would be taking over.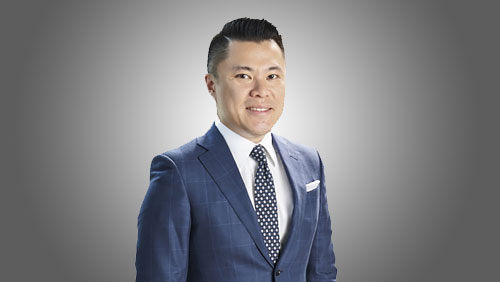 The younger Tan has served as an executive director for AGG. Last month, he discussed the fatal fire set at Resorts World Manila, in which AGG is an investor along with Genting Hong Kong, saying, "We've improved our operations, we've improved our security, our surveillance, and I think we're a much better operator today because of that." That attack left at least 38 people, including the gunman, dead.
Kevin Tan also pointed out that the company is holding strong and sees a bright future, despite increased competition in the Philippine casino market. As new, large-scale integrated resorts are moving in, the market has become tough, but he said that the firm is "quite confident because the tourism numbers have also increased."
Tan touched upon the completion of phase three of Resorts World Manila, which will double the gaming capacity of the resort. He also mentioned a new Ritz-Carlton venture, saying, "Next year we're rebranding one of our original hotels to the Ritz-Carlton, it'll be the first time Ritz-Carlton ever has entered into the Philippines."
The older Tan, who is approaching his 66th birthday, is ninth on the Philippines' Richest 50 List according to Forbes Magazine. His net worth as of yesterday was listed as $2.4 billion, due to his interests in real estate, fast food and liquor.
AGG has several companies under its umbrella. Megaworld Corporation is a real estate company that develops condominiums. Megaworld has two of its own subsidiaries, Empire East and Suntrust Properties. AGG's second company, Emperador Distillers, Inc., offers Emperador Brandy, the world's best-selling brandy in 2006. Additionally, the Golden Arches Development Corporation is part of AGG's portfolio. As the name suggests, the company operates a number of McDonald's franchises.