To our gambling friends in the land down under, my condolences. It would appear that the government is taking a stricter stance against gambling. Gambling taxes have gone up, advertising has been clamped down and many gambling options have been removed. And, to add insult to injury, betting on foreign, as well as domestic, lotteries is no longer an option.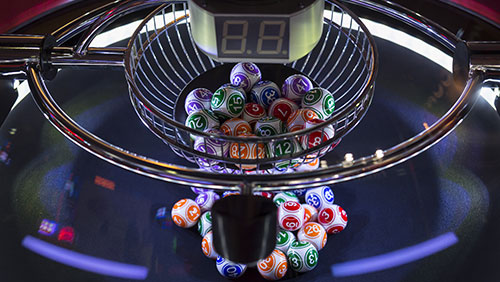 The Interactive Gambling Act (IGA) Amendment (Lottery Betting) Bill 2018 was designed to clarify parts of the gambling act that was first introduced in 2001. Through the amendment, legislators have now scratched off lotteries from the ever-shrinking list of viable gaming alternatives. Several bookmakers had previously offered gamblers the ability to place wagers on the outcome of lotteries in the country, as well as outside its borders, but that ability is now dead.
In a statement to The Australian, Communications Minister Mitch Fifield said the new legislation will ban betting on the outcome of Keno and lotteries, noting that allowing these "fake lotteries" has undermined "the long-standing community acceptance of official lottery and keno products."
Under the bill, gambling operators like Gibraltar-based Lottoland will be prohibited from offering "placing, making, receiving or acceptance of bets" on the outcome of "Australian and overseas lottery draws." The amendments are expected to take effect six months after it passes through the parliament.
Lottoland, which operates in Australia under a Northern Territory license, has been engaged in a year-long battle with local newsagents and Tatts Group, who were out to defend traditional lottery retailers from Lottoland's so-called "existential threat." Proponents of the bill said the new amendments would protect 20,000 jobs across the country.
Australia regulators created the IGA last year to combat problem gambling in the country. Everything started going downhill last year with several changes to gambling legislation as well as broadcasting legislation. Of course, it didn't help that Crown Resorts was accused of fraud.
Several of the more recent changes have resulted in changes like operators being prohibiting from giving lines of credit and a reduction in the number of slot machine licenses that were issued. It's already forced one bookmaker, William Hill, to leave the country. That had other companies like CrownBet and Sportsbet chomping at the bit.
Online gambling operations have exited the market, as well. 888poker, partypoker and Gaming Innovation Group are just a few that have permanently turned off their Australian lights following the recent sword-wielding provisions of the IGA.
The IGA Amendment Bill was passed by the House of Representatives and sent to the Senate in February of last year. Among other items, the bill provides definitions of "regulated interactive gambling services" and "prohibited interactive gambling services." The main difference between the two is that no one is allowed to provide prohibited interactive gambling service to anyone in Australia, but regulated interactive gambling services can be provided. However, those services can only be provided by Australia-licensed operators who are authorized to provide only the service or services as stipulated by their license.