Two tales with an Irish twist including another fantastic turnout for a partypoker LIVE event, and an Irish judge siding with the casino in dodgy Dublin roulette case.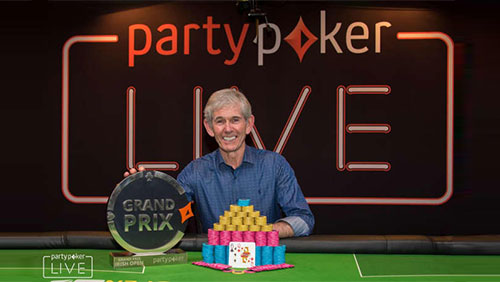 It seems Laurence O'Kane has spent the past few decades in a poker cocoon, but now he's out, and O'Kane is a very hungry little caterpillar indeed.
O'Kane had nothing on his record except for a few piddly little cashes until he entered the PokerStars MEGASTACK Ulster in January. The Irishman nearly turned a €170 investment into a $30,000 Platinum Pass but had to settle for a fourth-place finish worth €6,680 (his record score).
Now he has a new personal best.
PokerStars MEGASTACK Ulster attracted 733 entrants, partypoker's Grand Prix drew 1,712 and O'Kane hung them all out to dry to take the €43,550 first prize after the final four players agreed to divide the money €30,500 a piece with around €13,000 left in the middle.
O'Kane entered the heads-up phase with fewer chips than the highly experienced Michael Graydon, but managed to swing things in his favour to take the title.
Partypoker Ambassador's Padraig Parkinson and Louise Butler both made money as did a slew of top pros such as the Unibet duo Dara O'Kearney and Dave Lappin, Max Silver and the former Irish Open winner Patrick Clarke.
Incidentally, that's where partypoker head to next – the 2018 Irish Open Festival with a €1m GTD Main Event. March 12-19.
Final Table Results
1. Laurence O'Kane – *€43,550
2. Michael Graydon – *€30,500
3. Martin Burke – *€30,500
4. Robert Finlay – *€30,500
5. Kevin O'Malley – €12,000
6. Christopher Canning – €10,000
7. Mantas Misevicius – €8,000
8. Shaun Hegarty – €6,500
*Indicates a four-way deal
Irish Judge Dismisses Case Against Casino For Faulty Roulette Machine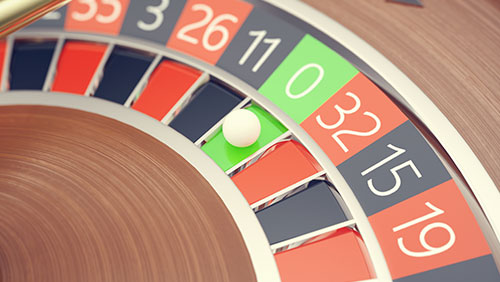 The concept of walking into a casino, sitting down, and playing roulette on a computer in 1956 would have seemed as ludicrous as sitting in a public library and reading paper books will be in 2045. And yet, it's a 1956 law that has prevented a former Afghan refugee from winning a court case against the D1 Casino in Dublin.
Over multiple night in March 2015, Sayed Mirwais had what you might call contrasting fortunes on a roulette machine in the D1 Casino. After losing €9k, Mirwais returned the following day and won €7,500 When cashing out, the clerk handed him €2,500 in cash, €5,000 in chips and told him to go back and play longer.
A strange request.
Mirwais agreed (we don't know why) and won another €6,713 before the Casino manager told him to stop playing and to cash out. Mirwais attempted this but was told the casino had no more cash, and to return the next day. The employee at the cashout desk also told him that an engineer was coming in to take a look at the machine.
The Casino owners, Automatic Amusements Ltd, refused to pay Mirwais and he sued claiming "Unfair commercial practice," telling the court how the casino was happy for him to lose money on the same machine they refused to pay out his winnings.
The Irish Times reports that Circuit Civil Court Judge Francis Comerford quoted the Irish Gaming and Lottery Act of 1956 stating no action shall lie for the recovery of any money or thing which is alleged to be won.
"If you happen to be too lucky while placing a bet or gambling, the person can simply say 'no you're not entitled to the money'. That is simply the law in Ireland," said the judge.
The court heard allegations that Mirwais used a glitch in the system to switch from single to double play so he could place bets after the ball had already landed on a number.
Mirwais denied the allegations.