Video game loot boxes may be restricted in Sweden as early as January 2019 if legislation seeking to classify it as gambling becomes law.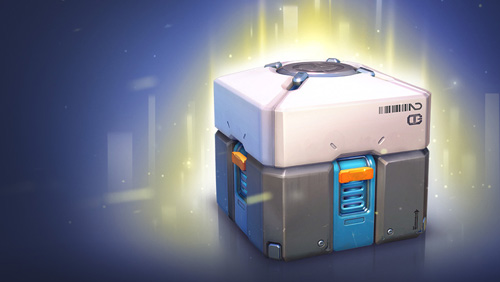 Swedish radio station P3 News reported that Sweden is the latest country to suggest that RNG loot boxes requiring real-money purchases must be regulated to protect children from gambling embedded in video games.
Sweden's Minister for Public Administration Ardalan Shekarabi wants loot boxes to be classified as a form of gambling to allow the government to impose much stringent policy under Swedish law.
Current Swedish law doesn't define loot boxes as gambling, which makes it difficult for the government to regulate the product. Shekarabi noted that many gamers get stuck in "an abusive and addictive cycle" of purchasing loot boxes.
"We are working to regain control of the gambling market as soon as possible, and to make sure that Swedish consumer protection laws apply to all actors which conduct gambling activities," Shekarabi said, according to the news outlet.
Shekarabi has already asked game experts and government authorities to review whether or not there's a need for a new law that would strengthen consumer protection in the country. When asked whether loot boxes will be classified as gambling next year, the Swedish minister said, "I don't want to rule out the possibility."
Loot boxes in video games were first introduced in 2010 with a crate system in Team Fortress 2. In the game, players are given the opportunity to purchase crates that contains specialized items—such as new weapons and wearable headgear—that will help them progress in their tasks.
The debate on whether loot boxes should be considered as gambling started in 2017 during the beta testing phase of Electronic Arts' long-awaited Star Wars Battlefront II.
The randomness of what's inside the loot boxes has caught the ire of many players, who claimed that it was far easier to open loot boxes by spending money, creating a 'pay-to-win' system.
The issue continues to divide regulators across the globe. In November, Belgium's Minister of Justice Koen Geens sought to prohibit loot boxes, saying the in-game purchases were "dangerous for the mental health of the child."
German authorities have also joined the chorus of critics calling for stricter regulation after research found video games were adopting gambling elements. Meanwhile, the UK Gambling Commission and the Gambling Compliance Office of New Zealand's Department of Internal Affairs both agreed that loot boxes did not meet the legal definition of gambling.