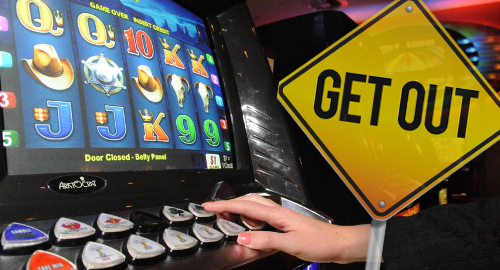 Tasmania's Labor party has finally decided just how many video poker machines it wants to see in the Australian state's pubs and clubs: zero.
In October, Tasmania's Greens party challenged Labor's leadership to come clean on its official vision for the state's pokies industry, amid rumors that Labor was waffling on its earlier pledge to push for a drastic reduction in the roughly 2,300 pokies currently hypnotizing pub- and club-goers.
The Federal Group holds a monopoly pokies license in Tasmania that expires in 2023. The ruling Liberal party has suggested it wants to open a tender for a new pokies license post-2023, while pushing for a modest decrease (150 units) of non-casino pokies.
On Wednesday, Labor unveiled its official pokies policy, which seeks a total ban on pokies outside casinos by 2023, based on the party's view that the "harmful impacts of poker machine gambling are widespread." Pokies are routinely cited as Australia's top sources of both gaming revenue and problem gamblers.
Labor's plan won't mean a thing if the party fails to win enough votes when the state heads to the polls in March. Assuming that happens, a new Labor government would only have until July 2018 to notify the Federal Group of the government's intention not to renew the monopoly license.
Labor's plan would also require a significant financial cushion for the pubs and clubs that would be losing a major cut of their revenue. Labor is proposing a A$55m fund to help pubs and clubs do things like retrain staff and develop "new business models."
Labor leader Rebecca White said the Liberal government was "not willing" to make a decision she called "the right one for the economy and the right decision for Tasmanians." It remains to be seen whether Labor will be the right decision for Tasmanian voters next March.
Comments