Many fans of the worst teams in the league probably are rooting for them to keep losing in hopes of securing one of the top picks in the 2018 NFL Draft. One of the first true signs of playing for the future is making a quarterback change down the stretch, opting to go with a younger player who will be around next season and needs experience.
Odds courtesy of OddsShark.com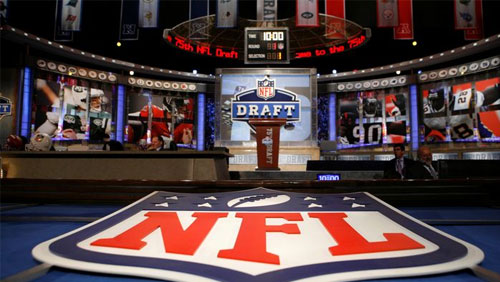 With Week 13 upon us, teams like the New York Giants and San Francisco 49ers have decided to go in that direction as road underdogs and may actually see more support.
Last week, the Denver Broncos made a similar move in giving second-year player Paxton Lynch his third career start, but it backfired in a 21-14 road loss to the Oakland Raiders. Lynch suffered a high-ankle sprain with the Broncos trailing 21-0, and he was then replaced by veteran Trevor Siemian, who has taken the starting job back yet again.
Denver visits the Miami Dolphins this Sunday in a pick'em matchup between two teams that have massive quarterback quandaries, and they will both need to address those issues in the offseason. Until then, bettors must decide between the lesser of two evils in a "pick your poison" type of game. For what it's worth, the Broncos have gone 1-7 against the spread in the past eight meetings dating all the way back to 1999.
As for the Giants and 49ers, they are visiting the Oakland Raiders and Chicago Bears, respectively, in winnable matchups depending on how well their new quarterbacks play. In New York, Eli Manning will see his streak of 210 straight regular-season starts end as the team has decided to go with former draft bust Geno Smith, who was originally chosen by the Jets.
The Giants are listed as 7.5-point underdogs against the Raiders, who suddenly have a shot to win the AFC West with the Kansas City Chiefs struggling. The favorite has won the previous six meetings, going 4-1 ATS in the last five. But do not write off Smith here either, as New York cannot play much worse offensively.
In addition, Jimmy Garoppolo saw his first game action for San Francisco last week when rookie C.J. Beathard left with a leg injury. Garoppolo will start in his hometown of Chicago versus the Bears, with the 49ers already moving from 4.5-point dogs down to +3.5 in early betting action. The line may close even lower, which means sportsbooks would need Chicago to cover again after going 8-2-1 ATS in its last 11 home games.