The US$8.8 billion marriage of Australian betting firms Tabcorp holdings and Tatts Group is back on the table – although it will be delayed into next year.
The Herald Sun reported that the Australian Competition Tribunal (ACT) has again flashed the green light for the multi-billion dollar merger of rivals Tabcorp and Tatts despite the objections of rival betting company CrownBet and competition watchdog Australian Competition and Consumer Commission (ACCC).
It would be recalled that the Tabcorp-Tatts merger suffered a major setback after an Australian Federal Court upheld a petition of ACCC to block the union and ordered that the proposal be sent back to ACT.
Two months after the deal was sent to the competition tribunal, ACT gave Tabcorp and Tatts Group merger a stamp of approval saying that the union was unlikely to result in substantial public detriments.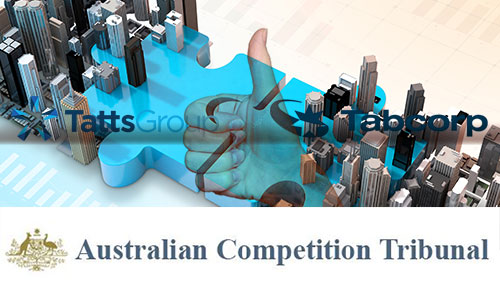 "The tribunal is satisfied in all the circumstances that the proposed merger would result, or would be likely to result, in such a benefit to the public that the acquisition should be allowed to occur," he said.
Both Tabcorp and Tatts hailed the ACT's decision while a CrownBet spokesman said that it will review the ACT's latest decision before considering its options. The ACT's decision will be published by Justice John Middleton this Wednesday.
With ACT's approval, Tabcorp and Tatts now only need approval from the Supreme Court of Victoria, and from Tatts shareholders, who are scheduled to vote on the merger on November 30.
Taking into account the scheduled Tatts shareholders meeting, the Supreme Court hearing on December 4, and the window for appeal, observers are saying that the merger will be delayed into next year.
Tatts said in a statement that the firm might be required to issue extra information to shareholders before they voted on the takeover. Observers take that as a hint that the November 30 meeting might be deferred.
Over at Tabcorp, the firm already announced that it has sold its Odyssey Gaming Services business to Australian National Hotels as part of its merger deal with Tatts. The company, however, didn't mention whether it could cause some slight delay in the merger.