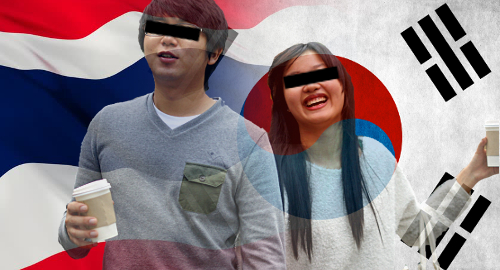 Like a stubbornly recurring infection, Thailand once again finds its body politic plagued by South Korean illegal online gambling operators.
On Wednesday, Thai media reported that Crime Suppression Division officers had arrested four South Korean nationals suspected of operating illegal online gambling sites from a rented house in Bangkok.
The four suspects reportedly admitted running four websites that catered to over 10k clients, most of whom were based back home in South Korea. The operation, which began shortly after the felonious foursome began renting the house in November 2016, reportedly earned profits of around KRW 30m (US $26,500) per month.
This week's action followed the arrest earlier this month of five different South Korean nationals who were similarly accused of operating an illegal gambling site out of a Bangkok condominium. The site reportedly had around 700 steady clients in South Korea who wagered with the site on a daily basis.
The operation's password-protected "Boys" domain (boy-vv.com) remains active, and boasts that it has been in operation since 2014. (Its home page also has some cool animation that reacts to your cursor movement, and it's kinda addictive. We're reasonably sure that's a coincidence.)
The condo bust followed a tip-off by the South Korean embassy in Bangkok. The suspects claimed they were hired by an unidentified businessman – whom the embassy reportedly claimed had ties to South Korean criminal organizations – who has so far eluded capture.
Thailand is a popular jurisdiction for South Korean gambling operators to set up shop, due to local punishments for illegal gambling being much less severe, both in terms of jail time and monetary penalties.
In many cases, such as the Pattaya operation that was rumbled in January, the rank-and-file operators are hired in South Korea without ever meeting the actual organizers, who pay the workers' salaries, travel and living expenses by wire transfer.
But some proud Thai nationals have clearly had enough of this South Korean usurpation of the illegal online gambling trade. Last week, four Thai men were arrested in Phuket for running an illegal online football betting operation from a private residence. It was reportedly a relatively small operation, but hey, it's a start.
Comments