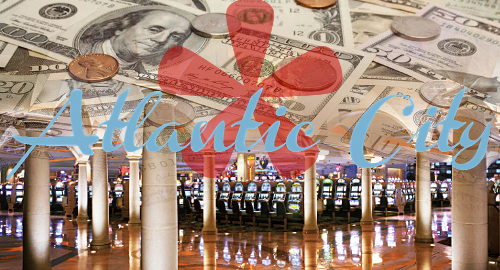 At long last, Atlantic City casinos posted a year-on-year gaming revenue gain without requiring explanatory asterisks.
On Thursday, the New Jersey Division of Gaming Enforcement (DGE) announced that AC's seven surviving casinos generated brick-and-mortar gaming revenue of $215.4m in September, a healthy 6.5% improvement over the same month last year, although this September had one more Saturday than September 2016, so maybe screw the non-asterisk bit. (Dammit!).
Even if you include contributions from the shuttered Trump Taj Mahal in September 2016's results, September 2017's figure is still 2.4% higher. And if you throw in last month's $20.4m in online gambling revenue, the year-on-year gain is 7.9% (not counting the Taj) or 4.1% (counting the Taj).
September 2016 saw the Taj begin ramping down its operations ahead of its permanent closure in early October. The property has since been purchased by Hard Rock International, which is currently giving the joint a $500m facelift before its scheduled reopening next summer, but after October the DGE will finally be able to compare apples to freaking apples once again.
September's gains came despite table game revenue falling 2.5% to $61.8m, as slots gained 4.5% to $153.6m. For the year-to-date, the market's total gaming win is up 2.3% to just over $2b, or up 9.1% if you factor out the Taj. Nearly 10% ($183.7m) of the year-to-date figure came via online gambling.
Anyway, AC's market-leading Borgata property had its usual solid month, rising 8.8% to just under $70m in September, surpassing the combined efforts of Harrah's ($31.3m, +8.1%) and Caesars ($29.8m, -0.1%), which ranked second and third on the revenue chart. The Tropicana managed the month's biggest gain in percentage terms, rising 13.8% to $29.78m.
Two currently dormant AC venues have recently been the subject of acquisition rumors, although Glenn Straub has denied reports that a Colorado developer has purchased the mothballed Revel/Ten property, while TJM Properties has yet to follow up on this week's reports that it has found a buyer for the Atlantic Club Casino Hotel.
Comments