Kenya is tweaking its current gambling law to curb the proliferation of slot machines across the country.
The Daily Nation reported that the Kenyan government plans to make several changes to the Betting, Lotteries and Gaming Act, which – if approved – will give county governments the ability to thumb down the issuance of a license to a gambling company.
National Assembly Majority Leader Aden Duale sponsored the proposed measure, which primarily targets slot machine investors. According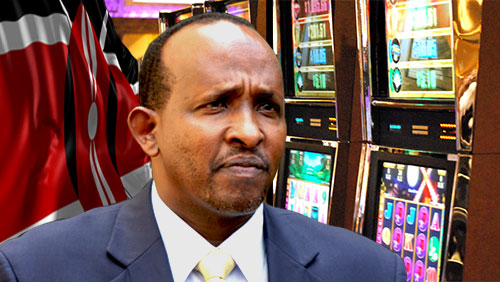 to the report, Duale's Statute Law Bill was taken up on first reading on Wednesday.
Under Duale's proposed amendments, investors will now have to ask the county government for a license if they want to set up business.
The measure stated that "no license shall be issued under this Act unless the Board has sent a copy of the application for the license to the county government within whose area of jurisdiction the applicant proposes to conduct his business and has given the county government reasonable opportunity to object to, or make recommendations with respect to the application."
Kenya sees the measure as the perfect answer to curb slot machines placed in storefronts in villages all over the country.
But observers see the new policy as nothing but useless bureaucratic red tape that will prolong the licensing process since investors must submit their applications to the county government through the Betting Control and Licensing Board.
Duale's new measure will also hike the security deposit fees from Sh40,000 (US$387) to Sh20 million ($193,517).
The legislator has also proposed tougher penalties for the illegal use of gaming machines. From Sh5,000 (US$48.53), Duale's wants to hit violators with a Sh2 million ($19,351) fine or imprisonment for a maximum two years.
As for illegal street gaming, the penalty will be increased from Sh3,000 ($29) to Sh100,000 ($967) or imprisonment for one year, or both. Punters, meanwhile, may be able to wager a maximum amount of Sh50,000 ($483) from Sh1 ($0.01).
Comments