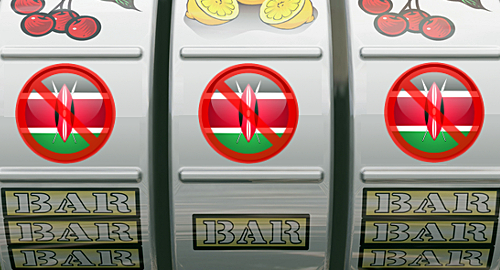 Kenya's government has banned the importation of gambling machines over concerns that the country is gambling crazy.
In a terse public notice posted to the official Kenya Revenue Authority (KRA) website on Friday, Commissioner of Customs and Border Control Julius Musyoki formally notified all importers, customs agents and the general public that the government had "stopped importation of all gaming equipment, machines and devices forthwith."
The notice went on to say that any future importation of gaming devices "must have express clearance from the Ministry of Interior and Coordination of National Government."
Betting Control and Licensing Board (BCLB) director Charles Wambia told Business Daily Africa that the import ban was "a control measure so that we do not allow machines to come into the country that are substandard."
However, other media outlets quoted unnamed Interior Ministry officials saying the import ban was intended to curb the rise of illegal gambling operations run by Chinese nationals. The past three months have witnessed numerous arrests of illegal slots operations run out of small venues in largely residential neighborhoods.
Last October, BCLB chairman Anthony Kimani Kung'u wrote to county commissioners warning them of illegal gaming machines "installed by some Chinese in cahoots with some unscrupulous local businessmen, especially bar owners."
Kenya has one of Africa's more mature gaming markets, with over 30 BCLB-licensed companies offering everything from casinos to online sports betting. The government imposed a new tax regime last autumn and has promised to deliver new gaming legislation with tighter restrictions on the sector.
In a fortuitous bit of timing, the BCLB just authorized the country's first mobile casino app that allows players to use local currency. GameMania is the baby of Nairobi-based Rambo Resource Ltd and features real-money and free-play slots, big wheel and baccarat games. Following a one-month beta test, the app is currently available only for Android devices, but iOS users can play via mobile browser.
Comments