Mainstream Bitcoin adoption continues in Japan, and this time with a little bit of boost from cryptocurrency exchange bitFlyer.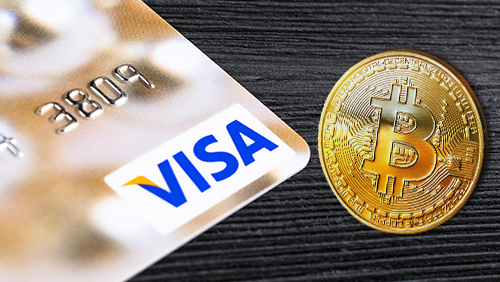 The Tokyo-based exchange, considered to be the largest in Japan by trading volume, introduced last week its own reloadable Visa-powered prepaid card. Starting Oct. 6, Bitcoin users in the country can apply for the bitFlyer-branded prepaid card, which they can fund with Bitcoin and use at stores in the country that accept Visa cards.
bitFlyer said on its website that the cards are free to use, and doesn't require an admission fee nor will it charge an annual fee. However, there is a JPY30,000 (USD266) limit per load, as well as a monthly load limit of JPY120,000 (USD1,067) and a lifetime load limit of JPY1 million (USD8,894).
The bitFlyer prepaid card has a five-year expiration date, and its balance cannot exceed JPY100,000 (USD889), according to the company.
To avail of the bitFlyer Visa prepaid card, customers first need to apply on Vandle Card's website. Vandle is a product of Kanmu Inc. and Orico Corporation, which has partnered with bitFlyer for the prepaid cards. Customers are urged to register the cards with the exchange once they received their bitFlyer-branded prepaid cards in the mail.
As part of the launch, bitFlyer also announced a lottery draw to give away gifts to 1,000 "Trade Class" customers who have signed up for the Visa prepaid cards between October 6 and October 22.
"Those who have confirmed transactions at the time of application deadline will be eligible (Trade class only)," the exchange said. bitFlyer has two account classes: the Wallet Class, which doesn't allow its users to buy or sell digital currencies; and the Trade Class.
Bartek Ringwelski, COO of bitFlyer USA, described the Visa prepaid cards as a "missing piece of the puzzle" that will push Bitcoin adoption in Japan even further.
"The bitFlyer prepaid Visa card will allow even more Japanese consumers to interact with Bitcoin in a convenient and frictionless manner," Ringwelski told CalvinAyre.com.
bitFlyer has yet to confirm if the Visa prepaid card will also be making its way to the United States. The Tokyo-based cryptocurrency exchange, which has opened an office in the financial district of San Francisco, is eyeing to start its U.S. operations by the fall of 2017.
bitFlyer said it will initially offer Bitcoin-to-USD trading for "professional traders and institutions" in the United States when it launches, but there are plans to expand the operations to support other trading pairs and products.
Comments