Alexander Vinnik, the man accused of laundering more than $4 billion through a digital currency exchange he allegedly operated, has been cleared to be extradited to the United States.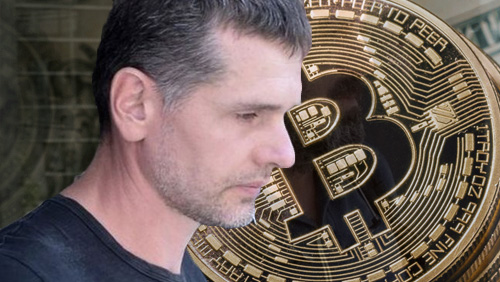 On Wednesday, a Greek court cleared the way for Vinnik to be sent to the United States, where he has been indicted on charges of operating an unlicensed money service business, 17 counts of money laundering and related money crimes.
Vinnik, who was arrested in a beachside village in northern Greece last July, was suspected of laundering the billions worth of cash through digital currency platform BTC-e. He was also suspected of facilitating hacking, fraud, identity theft, tax refund fraud, public corruption and drug trafficking activities during his time in the digital currency market, according to investigators.
U.S. officials also linked Vinnik to the demise of Japan-based Mt. Gox bitcoin exchange. According to the indictment, the Russian national "obtained" funds from the hack of the bitcoin exchange and laundered the funds through different online platforms, including BTC-e and the now defunct Tradehill bitcoin exchange, which he allegedly owned. Investigators said numerous withdrawals from BTC-e administrator accounts went directly to Vinnik's personal bank accounts and that proceeds from well-known hacks and thefts from bitcoin exchanges were funded through a BTC-e administrator account associated with Vinnik.
BTC-e closed after US officials raided the joint in July. The company, which has denied any relationship with Vinnik, emerged under the new name in September.
Vinnik, who faces 55 years in prison in the United States, previously requested to be extradited to Russia where he will face "lesser fraud charges" against him. He also appealed Wednesday's decision, although the Greek court has yet to set a hearing date for the appeal.
The final decision on Vinnik's extradition lies with Greece's justice minister, who decides where to send people accused of crimes in times of competing requests. Vinnik's lawyers said they "have faith in the Greek justice system and a long road ahead of us."
Comments