Casino operator Genting Hong Kong is exiting the Singapore Stock Exchange as the holding company consolidates trading in order to tap potential Chinese investors.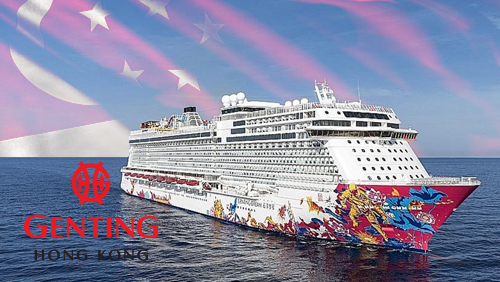 In a regulatory filing, Genting announced that it received the blessing of the Singapore bourse for the voluntary delisting of the shares of the company from the Main Board.
Genting explained the delisting was a strategic move in order for them to be able to focus their efforts and resources on its core business activities as well as to corner potential Chinese investors.
"As a result, the Company believes that it is desirous to increase the visibility of the Company among the North-Asian investors and envisages that maintaining a single primary listing on the Main Board of The Stock Exchange of Hong Kong Limited (the "HKSE"), which will potentially increase the trading of the Company's shares on the HKSE, will enhance the Company's profile to North-Asian investors," the firm said in a statement.
After the delisting, the company's shares will only be traded on the Hong Kong Stock Exchange.
Lim Kok Thay, Genting Hong Kong's chairman and CEO, explained that the delisting will raise the liquidity of its shares on the Hong Kong exchange through consolidated trading.
"Genting Hong Kong is committed to the growth of the Asian cruise market. As we continue to expand our product offering and services to meet the growing demands of the Chinese market, the company aims to focus our resources on our business operations and streamline its compliance obligations," Thay said.
The holding company, which owns Crystal Cruises, Dream Cruises, Star Cruises, Resorts World Manila, the Lloyd Werft shipyards, and maintains a 28% share of Norwegian Cruise Line, has been incorporated in 1993.
Genting Hong Kong chose Singapore for its secondary listing three years ago to tap investors in Southeast Asia.
Comments