The online gaming sector is providing a lifeline to the Philippine office space sector as the demand for business process outsourcing (BPO) softens.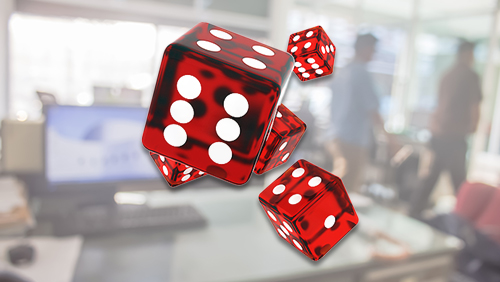 In the latest real estate market call, Leechiu Property Consultants reported that the online gambling sector is now the second largest occupier of office space in Metro Manila after the BPO sector.
Data showed that office space grew by 3.6 percent to 653,589 sqm in August 2017 against the 630,000 sqm posted last year.
"There is strong office take-up in 2017 despite the softening of the IT-BPM demand," the property consultancy said. "Demand for Service Offices/Co-working spaces increased significantly as some multinational companies seek to manage capital expenditure, increase work mobility, and take advantage of flexible lease terms."
The online gambling sector occupies 19 percent of the more than 600,000 sqm that had been either leased or negotiated as of August 2017. From 56,700 sqm, the office space leased to the online gambling sector doubled to 125,000.
"The online gambling industry's demand is rapidly growing to reflect half of the IT-BPM Industry's demand for 2017," LeeChiu pointed out.
It is a different story when it comes to the BPO sector.
In 2016, the BPO industry accounted for 65 percent of leased office space with 409,500 sqm. That number dwindled to 268,000 sqm or 41 percent of the total leased office space this year.
The consultancy firm attributed the decline in BPO investments to local uncertainties.
"BPO have been concerned about terror attacks in Bohol, Palawan, some incidents in Nasugbu and Martial Law in Mindanao," Leechiu said. "BPO clients are trimming their accounts in PH but we think this is just temporary as peace and order stabilizes."
Leechiu was the second consultancy firm to recognize the importance of the online gaming industry to Manila's office space demand.
In May, International property services firm Pronove Tai noted that the demand for office space has surged after the Philippine Amusement and Gaming Corporation (PAGCOR) decided to issue licenses for Philippine Offshore Gambling Operators (POGO).
"With the advent of offshore gaming, all countries generally allow their citizens to engage in betting and gaming activities online in the privacy of their homes. The Philippines, however, has taken the bold lead in legalizing and licensing offshore online gaming in the country," the property consultant said.
Comments