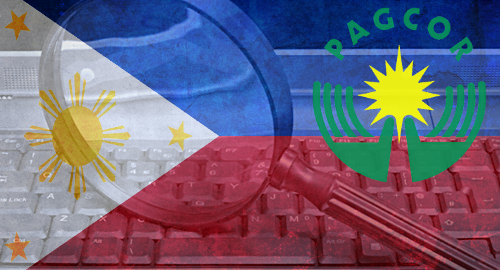 Philippine-licensed online gambling operators will be subject to increased on-site monitoring as part of the country's ongoing overhaul of its gaming industry.
This week, holders of the new Philippine Offshore Gaming Operator (POGO) licenses received communications from the Philippine Amusement and Gaming Corporation (PAGCOR) informing them of the imminent arrival at their bases of operation by new PAGCOR Monitoring Team (PMT) agents.
PAGCOR's Online and Poker Monitoring Unit (OPMU) says that the PMT agents will be dispatched to the offices of POGO licensees' business process outsourcing (BPO) operations, as well as their software providers and live dealer online casino studios.
The PMTs will be responsible for monitoring proper and effective conduct of POGO operations, examining and auditing "all gaming-related activities" to ensure compliance with POGO licensing requirements as well as "rules and regulations which may be issued by PAGCOR from time to time."
POGO licensees are being asked to provide PMT agents with access or identification cards to facilitate entry to POGO offices, plus "complete and total access to the Licensee's and all its subsidiaries accounting and gaming management system," as well as permission to use a licensee's employee time clock machines so PAGCOR can verify PMT agents clocking in and out.
PAGCOR introduced its POGO regime last fall as part of a wider effort to overhaul its online gambling industry, oversight of which was previously delegated to the country's various economic zone authorities. PAGCOR has identified online gambling as a key driver of its future revenue, capable of generating as much as $120m per year once it's fully up to speed.
The Philippines is to be commended for its efforts to revise its online gambling regime, but PAGCOR must be careful that its oversight doesn't become unnecessarily intrusive. Legitimate operators with nothing to hide will likely feel unease at the feeling that someone is constantly peeking over their shoulder for evidence of wrongdoing that simply isn't there.
The Philippines is a great place to do business, but it's not the only jurisdiction that welcomes online gambling operators and the good-paying white-collar BPO jobs they provide. If PAGCOR truly hopes to realize its annual revenue goal from the POGO program, it needs to ensure that it doesn't create an environment that causes licensees to question the value of maintaining operations in the Philippines.
PAGCOR's tightening oversight of its domestic online gambling industry presents the perfect conditions for Philippine-licensed operators to come together and form their own industry association. Such a group would allow the industry to speak with one voice on regulatory proposals that impose unnecessary costs on both operator and regulator with little tangible benefit to either party.
Comments