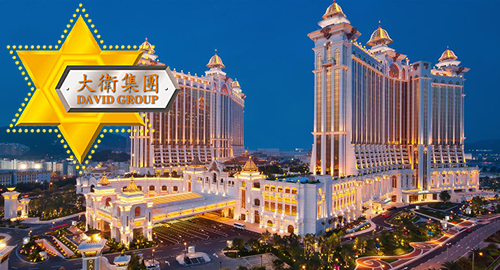 Casino junket operator David Group continues its emergence from hibernation with plans to open a new VIP gaming room at Galaxy Macau.
On Thursday, Inside Asian Gaming reported that David Group was planning to open a new VIP gaming area on the second floor of the west wing of Galaxy Entertainment Group's flagship casino property, Galaxy Macau.
The new VIP area, which is scheduled to formally launch at 2:30pm on Tuesday, Sept. 26, will feature 10 gaming tables, six of which will be located in six restricted areas, each for the exclusive use of a single customer.
In January 2015, David Group announced a significant reduction in its Macau footprint, reflecting the dramatic downturn the VIP gambling market endured after Beijing launched its crackdown on corruption. In September of that year, Galaxy Macau converted its former David Group VIP room into a premium mass gaming area.
But VIPs have begun flocking back to Macau like homing pigeons and David Group has been slowly rebuilding its local presence, opening new VIP rooms at Melco Resorts' Studio City and at the Macau Jockey Club Casino in the Roosevelt Hotel.
MACAU JUNKET SECRECY TAKES A HIT
Macau's 26-month revenue losing streak dramatically thinned the special administrative region's herd of officially approved junket operators, and the survivors have taken steps to ensure that less reliable operators don't weasel their way back in now that the going is good again.
Junket operations could become even more transparent after a local court ruled against the secrecy wishes of Macau's gaming regulator. While Macau's Gaming Inspection and Coordination Bureau (DICJ) publishes an annual list of junket operators, it doesn't publish which junkets have deals with which casinos.
GGRAsia reported that a Macau Court of Second Instance ruling from July 27 was recently posted online, in which the Court sided with a lawyer who sought to determine which junkets had relationships with a specific casino operator, based on two separate cases he was litigating.
The DICJ claimed this info was classified under Macau law, but the Court disagreed, saying that so long as no specific details were conveyed regarding the business relationships twixt junket and casino, then there was no harm in simply confirming that a relationship existed.
Comments