After the Winning Poker Network suffered a weekend of Distributed Denial of Service attacks, CEO Philip Nagy, begins to believe the attacks may be personal.
Can you imagine listening to Sympathy for the Devil without Marianne Faithfull, Anita Pallenberg and the rest of the gang refusing the sing the woo woos?
I imagine that's how the Winning Poker Network (WPN) feels after one of their biggest weekends of the year came crashing down due to a series of Distributed Denial of Service (DDoS) attacks.
It's not the first time that the WPN has been carpet bombed with DDoS attacks, and it won't be the last, but WPN CEO Phil Nagy believes he may be on to something.
During an impassioned plea to his players that if he keeps building it, they must keep coming, Nagy shared intimate details of this weekend's attacks, and there were some fairly startling revelations.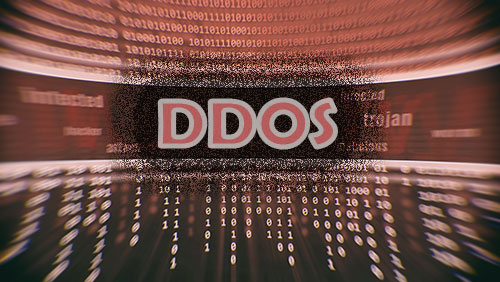 Appearing on Americas Cardroom's Twitch Channel, a despondent and beat up Nagy, told his customers that the network was subjected to 26 separate DDoS attacks over a period of three days, resulting in cancellations and refunds as per Terms of Conditions (TOCs).
"We had 14 million IP addresses pointed at us," said Nagy. 
The head scratching question for Nagy and one that has crossed my mind a few times is why the WPN?
Either, the WPN is being picked on for a reason unbeknown to Nagy, other online poker rooms are also victims but are not heading to Twitch to tell their customers about it, or their security systems are better equipped to cope with an attack?
The WPN began receiving DDoS attacks in Dec 2014, when they announced their first million guaranteed tournament, and Nagy doesn't think that's coincidental.
There is always a ransom attached to the attacks, but Nagy told viewers of the stream that he would never pay a ransom to a  'terrorist.' Armed with this knowledge (he has been very vocal about this throughout social media), added to the cost of running a DDoS attack, means there must be some ulterior motive.
On the bequest of Nagy, a few poker players were able to hold an online conversation with the terrorist responsible for this weekend's attacks. They were berating the player, asking him why he didn't get a job when he replied that he did have a job.
"This is my job; another site gives me money to DDoS you." Wrote the attacker. 
Would a competing online poker room deliberately attack the WPN?
As worrying as that sounds – even Nagy questioned the integrity of the attacker – it does seem like the most plausible outcome. And you could tell by watching Nagy's reactions on camera, that he believes there is some substance to these allegations.
To help expose the truth, Nagy is considering offering a reward for any information relating to the kingpin behind the attacks that have happened in the past.
"I want to make it public, so you know someone is fucking with your poker. Keep your eyes and ears open. Maybe that will be enough pressure to make it stop." Said Nagy. 
Nagy also told his customers that he has no choice but to cancel the third leg of the OSS Cub3ed series – The Bigger Online Super Series (BOSS) – because of the high likelihood that they will once again come under attack. The plan is to reschedule the event once Nagy has invested more dollars into security measures that will minimise the exposure of a DDoS attack to his players.
Check out the full video, right here.
The attacks happened in the same week that Nagy appeared in Forbes magazine explaining how the key to the WPNs success is not only getting the customer inside the door but learning how to keep them there.
If the WPN, and Nagy, can't figure out who is behind the DDoS attacks, no manner of Agile frameworks or 'sprints' are going to keep players from trying to find a more reliable online poker room.