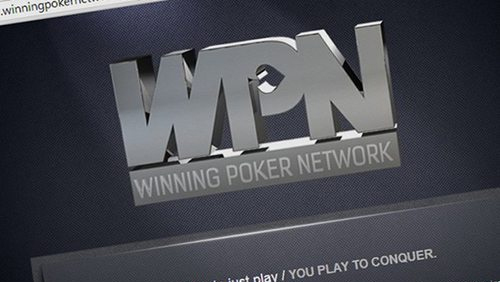 The Winning Poker Network and Americas Cardroom have finally taken transparent action against the bots that have infiltrated the network, confirming the closure of two accounts, the creation of a new $25k caveated reimbursement policy, and the return of more than $200,000.
Aeons after Joey Ingram made the Winning Poker Network's (WPN) bot infestation a very public one; it seems they have taken off the gloves, and are prepared to start hitting back.
Once again, the prelude to a WPN announcement came from a torpedo fired from within the community, and not from the stores of the WPB flagship.
Eric Collier, competing under the screen name 'TheKamist', reached the heads-up phase of a $16.50 buy-in, $10k GTD event on Americas Cardroom (ACR), and just happened to be streaming the whole thing live on Twitch.
Remember, Bishop malfunctioning, and nearly taking Ripley's head off in Alien? Well, it seems when poker bots go awry, there's less blood and gore.
Collier's heads-up opponent, 'FoxRox' began inexplicitly folding the small blind and button, and the big blind to a min three-bet, always on the nine-second mark.
The video went viral.
A copy landed in the in-tray of someone working in WPN Towers, and now we have a WPN Reimbursement Policy (WPN are calling it the first of its kind).
Here is the WPN and Tweet, and a link to the policy (blink, and you'll miss it).
We are proud to announce the first and only transparent and verifiable reimbursement policy. Taking a stand against bots, we have disabled user FoxRox and refunded 4,001 players for a total of $175,728.80. Check out our new policy here: https://t.co/uLosdMpr7Z pic.twitter.com/x4isVldKQN

— Americas Cardroom (@ACR_POKER) April 12, 2019
The storm doesn't end there.
In what can only be described as a move to limit operational expenses bleeding from the guts of this thing, WPN has applied a cap of $25,000 per offending player, with the 'FoxRox' the sole exception (WPN paid out more than $175,000 from this account alone, meaning they would have saved $150,000 had they implemented the policy).
The WPN has listed offending accounts, the amounts to be reimbursed and the most recent ten payments. Currently, there are two of them, both from the city of Ogre in Latvia, so you won't need the Mission Impossible team to figure this one out.
Banned accounts
Gluckauf – $25,134.60 (Latvia) – 1,057 people affected
FoxRox – $175,728.80 (Latvia) – 4,401 people affected
It's the second high profile bot-based action to emerge from online poker circles this week after partypoker closed 277-bot-controlled accounts, returning $734,852.15 to offended parties.
Thanks to Haley Hintze at Flushdraw for the jigsaw pieces on this one. ​