"The Beast" is back and bigger than ever. The poker option offered by the Winning Poker Network (WPN) is a progressive rake race that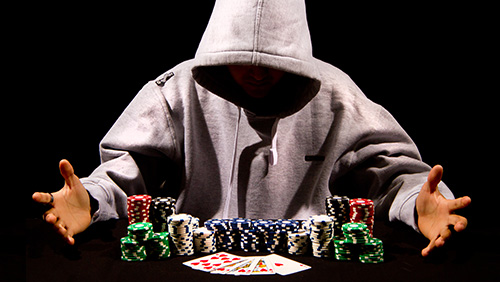 has been run on a weekly basis, but which will now be run every day in order to determine if it's a monster hit with players.
The Beast has been around since 2012. It is one of the most popular poker promotions found on Black Chip Poker and Americas Cardroom. It initially was only meant to be a monthly rake race, but has since moved to a bi-weekly, then a weekly, schedule. It offers methods to qualify for a number of live and online poker tournaments.
Starting November 4, the WPN will be conducting a test to see if The Beast works as a daily race. Cash prize tiers will be reduced to $500, $200, $50 and $25, which will give players a better opportunity to improve their bankrolls. Top performers will be able to win more, as well, with an increased ceiling above the current $2,500.
According to the WPN, the new format will be available for the entire month of November. The last day of the month is a Friday this year, which means that it can easily be continued if it proves to be popular. Alternatively, if players don't like it, The Beast will return to its previous weekly schedule, which saw the race held every Saturday.
Players who win entry into a tournament through The Beast will be able to use their entry in WPN's "Live Cage Sub-Satellite," which will be held daily at 7 PM Eastern Time. The $27.50 sub-satellite has a guarantee of five seats for the newly-created "Beast & Sit n Crush Cage Satellite," which will be held every Sunday. That tournament has a normal buy-in of $630 and includes at least three packages to participate in a Live Cage event in Costa Rica. The Live Cage package is worth $8,340.
A daily Beast will only continue if player response is positive. However, how long it remains is not yet known. There's a chance that WPN will have to make a substantial overlay for the Live Cage tournaments, which could seriously impact the longevity of The Beast.