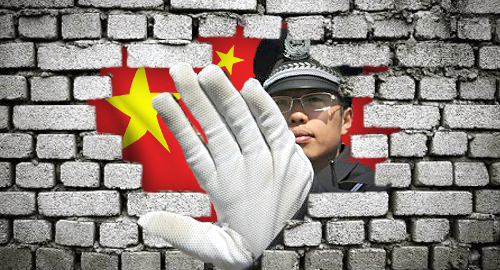 A Chinese software seller has become the first individual convicted under China's new crackdown on the use of virtual private networks (VPN).
On Monday, the South China Morning Post reported that Deng Jiewei, a 26-year-old resident of Guangdong province, had been sentenced to nine months in prison for selling VPN software via a pair of websites he operated with his partner.
Deng's websites had offered two different VPN software products since October 2015, and the authorities reportedly arrested him in August 2016. While the information was only made public this weekend, Deng was apparently convicted in March of "providing software and tools for invading and illegally controlling the computer information system."
Many Chinese citizens utilize VPN technology to get around the country's 'great firewall' that blocks citizens' access to sites frowned upon by the government. The technology is the main conduit through which Chinese gamblers visit internationally licensed online gambling sites offering sports betting and other gaming products that aren't permitted on the Chinese mainland.
China has always kept a tight leash on its citizens' online activity but in January the authorities announced a new 14-month program to "clean up" the internet. The new rules required official approval of all VPN services in order to stem "illegal cross-border issues" like online gambling.
The government showed it was serious in July, shutting down domestic VPN service provider Green, while other VPN providers' apps started vanishing from officially approved online marketplaces. Bloomberg reported that the government had set a February 1, 2018 deadline for Chinese state-run telecom providers to ensure they block all unapproved VPN services, but Beijing later denied this report.
Given the traditionally opaque nature of China's legal system, it's unclear whether Deng's sentence would have been more severe had he been arrested after January's crackdown announcement. But the news of Deng's fate has prompted great concern among China's VPN fans, who are wondering what penalties await those who merely use the types of products that Deng used to sell.
While Beijing has yet to announce any formal punishments, municipal authorities in some Chinese provinces have already begun issuing online warnings to VPN users when they attempt to access banned sites, while anyone who generates a profit via unauthorized VPN use – like, say, gambling – can face fines of RMB 15k (US $2,300).