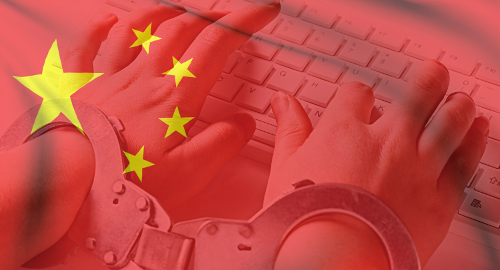 China has launched a new campaign to combat unauthorized use of virtual private networks (VPN), the primary method by which Chinese punters access international online gambling sites.
On Sunday, China's Ministry of Industry and Information Technology issued a notice commemorating the start of a 14-month long program to "clean up" the nation's internet connections, which were described as showing "signs of disordered development that require urgent regulation and governance."
The clean-up will require government approval of all special cable and VPN services, rendering any non-registered VPN services illegal. The government's missive specifically references the need to control "illegal cross-border business issues,' including "telecommunication business operation activities."
With the exception of the state-run welfare and sports lotteries, China bans all forms of gambling on the mainland. Chinese bettors who wish to wager on sporting events or play live-dealer baccarat routinely employ VPNs to access internationally licensed online gambling sites.
Chinese netizens are already complaining online about their VPN services slowing down or failing outright. Public comments by Chinese VPN providers have been limited to tepid acknowledgements of their 'awareness' of the issues, but users of these services are equally aware that their provider is now required to share users' online activities with the authorities.
China's most recent major anti-VPN campaign was launched last spring ahead of the National People's Congress in Beijing. Analysts expect this year's VPN crackdown to be even more severe, given that 2017 will mark the midway point of President Xi Jinping's decade-long rule and the Community Party's National Congress this autumn will feature elections for leadership of the party.
China is notoriously strict when it comes to monitoring the content its citizens can access online. Earlier this month, the General Administration of Press and Publications, Radio, Film & Television announced that it couldn't approve augmented reality games like Pokémon Go due to the "major social risks" including "breaches of security relating to geographical information, traffic safety and threats to consumer safety."
But hey, on the plus side, China's current online crackdown is scheduled to last until Mar 31, 2018, meaning it will be over in time for the 2018 FIFA World Cup. GOOOOOAAALLL!!!
Comments