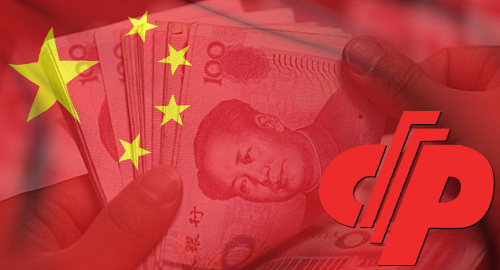 China has removed two lottery officials from their positions after an investigation produced evidence of corruption, including using their positions to conduct improper sexual relations.
On Sunday, China's official state news agency Xinhua reported that two high-ranking officials at the Ministry of Civil Affairs' Welfare Lottery distribution and management center had been dismissed for corruption and violating the Communist Party's code of conduct.
An investigation by the Central Commission for Discipline Inspection determined that lottery center director Bao Xuequan had taken advantage of his post to solicit bribes in the form of gifts and shopping vouchers from individuals looking to make some illicit profits. Bao was also accused of improper sexual relations and "using an office that was bigger than the standard." Shame!
The center's deputy director Wang Yunge was similarly accused of accepting shopping vouchers and having improper sexual relations, as well as having used his official car "for private purposes for a long time." (No word on whether he also pocketed any office paper clips for home use.) More seriously, Wang was also suspected of leaking state secrets, which probably explains why he "violated political discipline and resisted investigation."
Both men's cases have been transferred to judicial authorities for further investigation, prosecution and (almost certainly) conviction. The downfall of the two officials amply demonstrates that President Xi Jinping's long-running war on government corruption shows no signs of abating.
In June 2015, China's National Audit Office announced the results of an inspection of lottery administration centers in 18 Chinese provinces that found corrupt officials had embezzled or misused nearly RMB 17b (US $2.8b) in lottery proceeds over a three-year span.
These officials' tolerance of unauthorized online lottery sales contributed to Beijing's March 1, 2015 imposition of a 'temporary' suspension of all online lottery sales that has now lasted two-and-a-half years. The Ministry of Finance has occasionally hinted that an online reboot was in the offing, but these hints have yet to translate into tangible action.
Comments