This is not a drill.
The Philippine House of Representatives has moved to clip the licensing powers of state-run Philippine Amusement and Gaming Corporation (PAGCOR).
Members of the Philippine House have been looking to snatch the power to issue gambling licenses from PAGCOR, especially in the wake of the deadly Resorts World Manila arson attack that left 38 people dead two months ago.
But it was only early this month when Congress finally decided to take away PAGCOR's licensing powers by filing a bill that will make the government-controlled corporation "purely regulatory."
The Philippine Daily Inquirer reported that Party-list group One Patriotic Coalition of Marginalized Nationals (1-Pacman) sponsored a measure that will rename PAGCOR the Philippine Amusements and Gaming Authority (PAGA).
The bill, authored by 1-Pacman representatives Enrico Pineda and Michael Romero, aims to consolidate the regulatory functions of the Philippine Charity Sweepstakes Office (PCSO), the Games and Amusement Board (GAB), the Cagayan Economic Zone Authority, and other special economic zones into PAGA.
With the consolidation of regulatory powers into a single institution, PCSO would turn into a charitable institution while GAB will be abolished.
Aside from regulating gambling in the country, PAGA would be tasked with adjudicating disputes, detecting offenses, receiving and investigating complaints, inspecting gambling equipment, while selling related assets.
The proposed measure, meanwhile, would give Congress the power to issue licenses to gambling operators, just like public utilities.
Should the bill become law, operators would have no choice but to secure a legislative franchise even if their current licenses have yet to expire. Legislative franchisees will also be subjected to a five-percent franchise tax on aggregate gross earnings.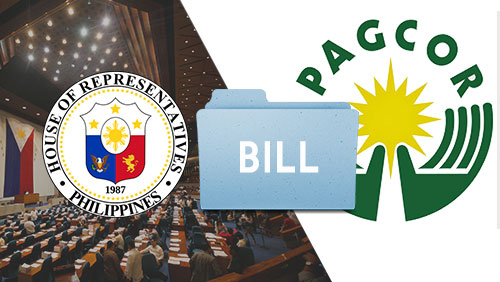 For many analysts, reducing PAGCOR's functions to a pure regulator would give assurances to foreign investors that the country takes gambling regulations seriously.
Analysts earlier pointed out that the country's light-touch regulation have kept foreign investors waiting on the sidelines. They also see a conflict of interest in PAGCOR acting as both a casino operator and industry regulator.
The opposition in the Philippine House, however, sees vested interest as motivation behind the push for the transfer of PAGCOR's licensing powers to Congress.
"[The] legislative agenda of the Speaker reeks of protecting vested interests and consolidating power over grant of franchises to Congress," Akbayan Representative Tom Villarin said.
Ifugao Representative Teddy Baguilat Jr. echoed Villarin's concern, pointing out that "it will be a conflict of interest for many legislators who are connected to business interests in gambling."
Comments