Philippine legislators are divided over a proposal to require casino operators to get congressional franchises.
ABS-CBN News reported that Philippine House Speaker Pantaleon Alvarez is pushing for the amendment of the Philippine Amusement and Gaming Corporation's (PAGCOR) charter, specifically the removal of the agency's regulatory functions over casinos.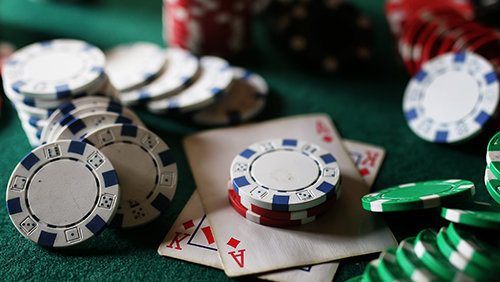 Alvarez opened the second regular session of the 17th Congress on Monday by dangling the proposal in front of the 296 members of the House of Representatives, saying such a move would "make certain that the public's interest will always be protected."
"This will make certain that their applications are scrutinized deeply. Only the deserving will be allowed to operate," Alvarez said.
He further insisted that the current "chaotic" setup of PAGCOR "doesn't make sense."
"An entity that has this power runs the risk of dealing itself a favorable hand while undercutting others," Alvarez said.
But for the members of the opposition, Alvarez' suggestion doesn't make more sense since it reeks of vested interest.
"[The] legislative agenda of the Speaker reeks of protecting vested interests and consolidating power over grant of franchises to Congress," Akbayan Representative Tom Villarin said, according to the report of Rappler.
Ifugao Representative Teddy Baguilat Jr. echoed Villarin's concern, pointing out that "it will be a conflict of interest for many legislators who are connected to business interests in gambling."
Under Republic Act 9487, Pagcor can enter into agreements, including joint venture, with any person, firm, association or corporation. The law also requires casino operators to obtain consent of the local government authority that has territorial jurisdiction over the area chosen as site for any of PAGCOR's operations.
On the other hand, Presidential Decree 1869 gave PAGCOR the power to regulate, as well as issue licenses and franchises to all games of chance, games of cards, and games of numbers, particularly casino gaming in the country.
Comments