The Philippine government hopes to dispose of its casinos in the fourth quarter as it bids adieu to its commercial functions.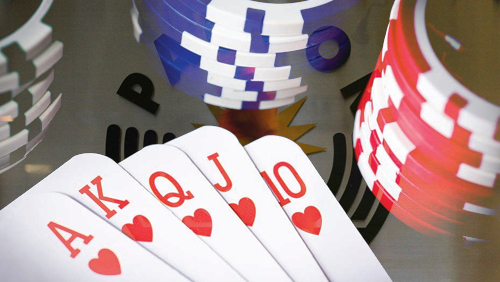 The Philippine Daily Inquirer reported that the government targets to bid out the casinos' licenses as well as facilities before the end of the year.
Philippine Finance Secretary Carlos Dominguez was quoted saying at the sidelines of the Asian Development Bank's 50th annual meeting that the government could no longer compete with private-led casinos when he announced that the Philippine Amusement and Gaming Corporation (PAGCOR) will stick to its regulatory mandate.
"If our casinos were to replace a glass that's broken, I think it will take ages as compared to what Okada and Solaire can do. It's better [for the government] to move out of [casino operations]," Dominguez said. "And secondly, of course, it will remove the conflict of interest when you are the regulator as well."
PAGCOR, which has been mandated by law to remit half of its annual gross earnings to the Bureau of the Treasury, operates 46 casino properties nationwide. These funds are used in community and social projects of the government.
Dominguez pointed out that there's an ongoing study on how to price the casino assets. The country's Privatization Council is leading the study, according to the Finance chief.
So far, the government has yet to receive feelers from firms that may bid for PAGCOR casinos, he said.
"Personally, I haven't gotten [offers] because they haven't set out the terms of the privatization. You have to set out the terms, then people will come. Of course, we will make it attractive since we do want to raise the revenues from this and remove the conflict [of interest] that's ongoing and existing," Dominguez said.
Despite President Duterte's crackdown on online gaming, The Philippine Star reported that there lots of businessmen willing to gamble their money in casino construction.
Businessman Joseph Calata, chairman of agribusiness company Calata Corp., is in talks with a new partner for his $1.3-billion casino project in Mactan, Cebu.
He said Calata Corp. was supposed to launch the project in January but how hopes to do a groundbreaking "later in the year."
Also investing in the same area is Businessman Dennis Uy, founder of Davao-based Phoenix Petroleum and a known ally of Duterte. He recently bagged a license to build Lapu-Lapu Leisure Mactan, a $300-million integrated casino resort in Cebu.
In Manila, MJC Investments Corp., a joint venture between the Reynos' Manila Jockey Club and a group of Hong Kong strategic investors, formally opened Winford Hotel & Casino, a hotel, gaming and entertainment project.
South Korean construction firm Donggwang Construction Co. Ltd. (DCC.) is developing the $400-million Clark SunValley Resorts and Country Club project at the Clark Freeport Zone.
Comments