The former Secret Service agent already serving a six-year sentence for stealing bitcoins while investigating online black market Silk Road has confessed to pocketing even more sacks of the digital currency.
In 2015, Shaun Bridges admitted that he funneled 20,000 bitcoins worth more than $820,000 to his personal account through a series of "complex" transactions in May 2013. Bridges was part of a task force investigating the dark net market along with former Drug Enforcement Administration agent Carl Force, who also pleaded guilty to charges of money laundering, obstruction of justice and extortion.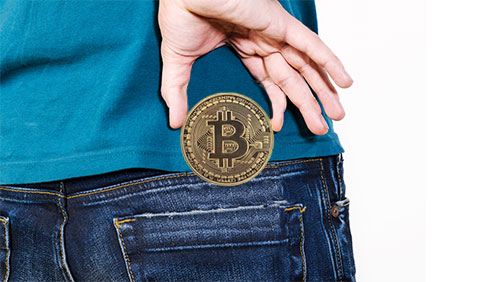 Bridges left the Secret Service after pleading guilty to money laundering and obstruction charges. A month later, federal authorities said the former agent transferred over 1,600 of seized bitcoins from the digital wallet—which he had access to—to an account in a different digital currency exchange.
On Tuesday, Bridges, 35, pleaded guilty to one count of money laundering in connection with the missing 1,600 bitcoins, worth approximately $6.6 million today.
"Bridges admitted to using a private key to access a digital wallet belonging to the U.S. government, and subsequently transferring the bitcoin to other digital wallets at other bitcoin exchanges to which only he had access," the U.S. Attorney's Office for the Northern District of California said in a statement.
U.S. agents were able to trace 600 of the missing bitcoin, and prosecutors said Bridges agreed to turn over the rest of the stolen digital currency as part of his plea.
Bridges faces sentencing in November, when he can expect to receive a maximum of 10 years in prison beyond the sentence he is already serving as well as a $250,000 fine.
Silk Road, described as one of the most sophisticated criminal marketplaces on the internet, was operated by Ross Ulbricht under the name Dead Pirate Roberts from 2011 to 2013, when he was caught red-handed by a law enforcement sting in a San Francisco coffee shop. Ulbricht was sentenced to a lifetime behind bars after he was found guilty by the Manhattan jury on seven charges, including drug trafficking, money laundering and a whole host of other cyber crimes.
Bitcoin traded in the $4,340 level on Thursday.