An Indian gaming law website has questioned the legality of Raj Kundra's Match Indian Poker League, after revealing players have to pay an annual membership to compete against the Match IPL bot en route to participation in the tournament.
Poker in India is on the rise.
In May, Pranav Bagai launched Season 1 of the Poker Sports League (PSL) with luminaries such as Patrick Leonard, Jordan Westmorland, and Sam Razavi heading to Goa to make the event a success.
And then, India won three World Series of Poker (WSOP) bracelets, after 47-years of drawing blanks. Nipun Java won two, and his tag team partner Aditya Sushant picked up the other one.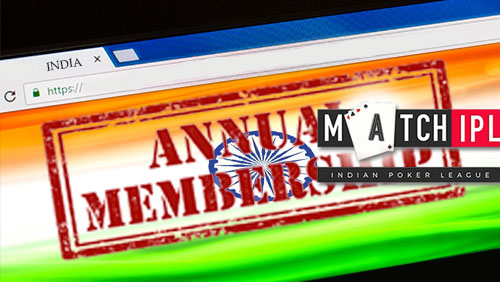 But not everyone in India has poker's back.
Last week, Raj Kundra from Viaan Industries and the International Federation of Poker (IFP) laid out the guts of the new Match India Poker League (IPL).
They sold eight franchises without too much bother, and players were urged to download the IFP's Match Poker app, and compete against the IFP's bot, to earn qualification points for a spot on the team.
So far so good?
Not according to the legal eagle website Glaws.in who are suggesting that Match IPL may break Indian gambling laws.
The controversy arises from the use of the Match Poker app as a gateway to team selection.
Glaws.in has played with the app, and was surprised to learn, if you want to compete in the Match IPL, then you have to pay an annual membership of Rs.999.
Kundra and the IFP have maintained from the outset that the Match IPL is a free-to-play competition, with no gambling involved. Glaws.in proposes that the membership fee could be construed as a wager.
Furthermore, Glaws.in alleges that franchise owners reserve the right to choose their players irrespective of Match IPL mobile app results. The stipulation makes sense, as it allows franchise owners, to hire star players, but it does sell the general public a bit of a dead duck.
The final argument Glaws.in makes, and it's a pretty weak one, is you can't call Match IPL a game of skill if players are competing against a bot. I guess, the author of the piece isn't aware that OpenAI has just beaten the top Dota 2 pros at The International, Deep Blue beat chess world champion, Garry Kasparov, Google's AlphaGo made mincemeat of the top Go players, and Libratus hammered the world's best No-Limit Hold'em Heads-Up players.
Last year, Kundra was forced to pull his real money Stock Exchange app, Stockrace.in, after pressure from the Securities and Exchange Board of India (SEBI), questioned the legality of the scheme.
He will be hoping that his latest endeavour dodges those same bullets.
Comments