Bitcoin's speed breakthrough will see the price of the digital currency soar to the $4,800 level, according to an analyst for investment bank Goldman Sachs.
In a client note distributed on Sunday, technical analyst Sheba Jafari suggested that the price of bitcoin could shoot as high as $4,827 as the digital currency rides a "fifth wave" of an "impulsive" rally, CNBC reported. Jafari predicted that bitcoin will breach the $3,600 level in late July.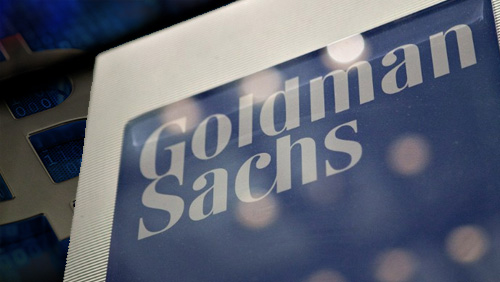 Jafari, however, cautioned of an approaching market correction, which could take the digital currency down to below $3,000.
"Once a full five-wave sequence is in place, the market should in theory enter a corrective phase," Jafari said, according to the news outlet. The market correction is expected to last "at least one-third of the time it took to complete the preceding advance."
Jafari's comments come as the price of bitcoin continues to hold above the $4,000 mark. Currently, the cryptocurrency is trading at $4,073.63, according to Bitcoin.com data.
After the blockchain split sent bitcoin past $3,000 for the first time, experts now point to the rising tensions in Asia as the reason behind the fresh surge in the digital currency's price.
Panos Mourdoukoutas, professor and chair of the Department of Economics at LIU Post in New York, said the prospect of war between South Korea and China over the former's deployment of a U.S.-supplied missile defense system as well as the boiling tensions in South China Sea undermine the demand for the Japanese yen, the South Korean won and the Chinese yuan, noting that "investors would rather hold bitcoin rather than any regional currency."
Ukraine's hints at regulating digital currencies
Meanwhile, Ukraine's Central Bank is reportedly gearing up to begin regulating the use of digital currencies like bitcoin in the country.
The central bank said it has initiated a dialogue with the Ministry of Finance, the State Fiscal Service, the State Financial Monitoring Service, the National Securities and Stock Market Commission, and the National Commission for the Regulation of Financial Markets Services "to develop a common position on the legal status of bitcoin and its regulation.
The topic of digital currency regulation will be taken up at the next meeting of the Financial Stability Board at the end of August.