Philippine-listed casino operator Waterfront Philippines Inc. has earmarked a total of PHP1.65 billion (US$32.6 million) for the facelift of its four properties, including the firm's three casino hotel.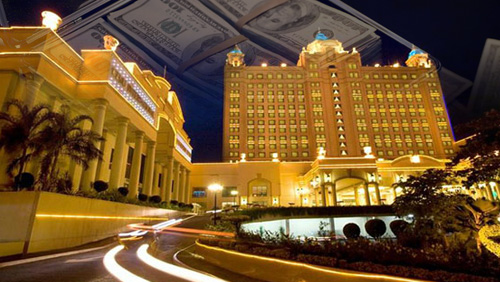 In a disclosure to the Philippine Stock Exchange, Waterfront announced that it is embarking on a major renovation of its facilities as it targets to increase its revenues by 10 percent.
First in the list of its planned renovations is the Waterfront Cebu City Hotel and Casino. Waterfront estimated that the cost of the renovation of its Cebu hotel, which will start in early 2018, is PHP400 million (US$7.9 million).
As for Waterfront Airport Hotel and Casino Mactan, the firm has allocated PHP450 million (US$8.8 million) for the renovation program. Works are forecast to begin in mid-2018.
In addition, the firm's Waterfront Insular Hotel Davao – which does not include casino – is to undergo a PHP450-million revamp. Davao is located on the southern Philippine island of Mindanao.
"We also confirm the renovation programs of Waterfront Cebu City Casino Hotel (P400 Million), Waterfront Airport Hotel and Casino Mactan (P450 Million), and Waterfront Insular Hotel Davao (P450 Million) which will be funded via a combination of internal funds, debt notes and/or issuance of unsubscribed common shares under a private placement," the company said.
The firm has also set aside an estimated PHP350 million (US$69.09 million) for the facelift of Manila Pavilion Hotel and Casino.
"As earlier disclosed, we confirm the renovation program of the Manila Pavilion Hotel (P350 Million), which will be funded via internally generated funds," the company said.
Udenna breaks ground on Cebu casino resort
Meanwhile, Philippine Amusement and Gaming Corporation has led the ground-breaking ceremony of the planned integrated resort in Lapu-Lapu City, on the island of Mactan in Cebu province.
In a statement, PAGCOR chair Andrea Domingo expressed optimism that more casino resort will be constructed outside of the Entertainment City in Manila.
"We hope that in two or three years' time, we will be here again to witness the opening of this project," Domingo said.
In May, PAGCOR has awarded a provisional casino license to Philippine-based Udenna. Udenna is reported to shell out US$341 million for the construction of The Emerald Resort and Casino project.
Comments