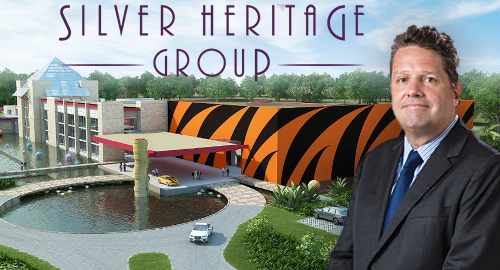 Casino operator Silver Heritage Group has parted ways with its co-founder for as yet unexplained reasons.
On Wednesday, Silver Heritage informed the Australian Stock Exchange that Tim Shepherd, the company's co-founder and president of business development and marketing, would be leaving the company as of September 30. Shepherd will reportedly hang on as an independent external consultant as of October 1.
While the company thanked Shepherd for his 14 years of service, it offered no explanation for the reasons behind Shepherd's exit. The company also declined to specify who would fill the biz-dev and marketing role in Shepherd's absence.
Silver Heritage is preparing to open its new Nepal casino, Tiger Palace Resort Bhairahawa, close to the teeming masses just across the border in the Indian state of Uttar Pradesh. Last week, Silver Heritage announced that its June entitlement offer had raised A$19m, which it says is sufficient to complete the Tiger Palace ahead of the resort's scheduled partial opening of the property in September.
Tiger Palace's hotel, villas and hospitality areas will open next month but the property's VIP gaming areas and main gaming floor won't be completed until November.
Tiger Palace was originally scheduled to open in February, but Silver Heritage ran out of cash. The company suspended trading in its shares shortly thereafter, and only resumed trading last month following the cash infusion.
Silver Heritage currently operates two gaming properties, the Millionaire's Club and Casino in Kathmandu, and is a joint venture partner in the Phoenix International Club in Vietnam. The company will release its Q2 results later this month, but expects revenue to be essentially flat at $4.1m while adjusted earnings are expected to dip nearly one-quarter to $500k.
The Phoenix's gaming tables reported win per day rising around one-third to $4,091 while electronic gaming machine (EGM) win per unit per day was up nearly one-half to $170. The Kathmandu property's tables ran unlucky, with net win falling 21% to $719 while EGM win per unit rose $2 to $41.
Comments