Australian-listed casino operator Silver Heritage Group Ltd. is set to resume trading in the Australian Stock Exchange after a four-month hiatus.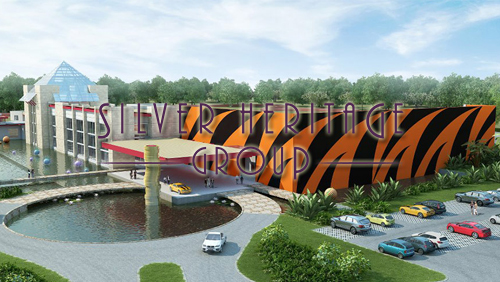 In a statement on Tuesday, the Australian bourse announced that the suspension of trading in Silver Heritage shares "will be lifted immediately" following the gaming firm's decision to launch a fully underwritten accelerated renounceable entitlement offer.
Last week, the casino operator announced that it would issue an entitlements offer, estimated to be worth $40 million, in order to raise new capital for its unfinished Tiger Palace Resort in Nepal.
Silver Heritage was last seen in action in the Australian bourse on February 27.
The Entitlement Offer is divided into an institutional component, which was completed on July 3, and a retail component. The Offer Price represents a discount of approximately 77.3 percent to the closing price of ordinary shares in Silver Heritage on the Australian Stock Exchange.
Last week, Silver Heritage said in a regulatory filing that the institutional entitlement offer raised an estimated AUD10.3 million (US$7.8 million) while the retail component of the entitlement offer is expected to garner approximately AUD8.7 million ($6.6 million).
The entitlement offer was fully underwritten by financial services company Baillieu Holst Ltd. According to Tuesday's filing, Baillieu Holst has entered into sub-underwriting arrangements with "certain existing Silver Heritage shareholders and directors".
"Some of the sub-underwriters agreed to receive part or all of their sub-underwriting fees as shares in Silver Heritage at an issue price of AUD0.05 per share," Silver Heritage said. "The sub-underwriters will be issued in aggregate 8,518,727 fully paid ordinary shares in Silver Heritage in partial satisfaction of their sub-underwriting fees." it added.
The retail component of the entitlement offer is scheduled to open on July 7 and close on July 26, said the casino firm.
Silver Heritage had earlier planned to open its Tiger Palace in February but a shortage of liquidity in Nepal's banking system and unanticipated delays in getting approval to increase the equity ceiling of its Nepal corporate investment vehicle pushed the opening date of the integrated resort to August.
The casino operator, however, announced that the opening date of its hotel segment will again be pushed back to September, spelling yet more losses for the firm.
Despite the losses it incurred from the delays, Silver Heritage reiterates that India and Nepal remain a good bet, especially as the former is projected to have the world's largest middle class consumption on an annual basis.
Comments