Australia-based casino operator Silver Heritage Group Ltd. announced that it would issue an entitlements offer to raise new capital for its unfinished Tiger Palace Resort in Nepal.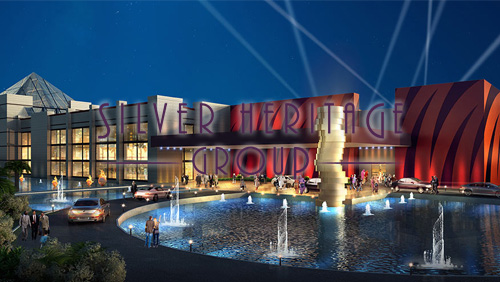 Tiger Palace Resort Bhairahawa's original cost had been estimated at $40 million but construction delays have pushed the Nepal casino resort's price tag to $51.8 million.
In a regulatory filing on Friday, Silver Heritage launched a fully underwritten accelerated renounceable entitlement offer as it seeks more funds for the completion and construction of Tiger Palace and to provide working capital.
"Having considered a number of different funding options and structures, including both debt and equity funding, in a difficult market over the last few months, the Company is now seeking to raise the funds required to complete the construction and opening of Tiger Palace via the Entitlement Offer," Silver Heritage chairman David Green said in the company's Entitlement Offer Prospectus.
The Entitlement Offer is divided into an institutional component, which will be completed on July 3, 2017, and a retail component. The Offer Price represents a discount of approximately 77.3 percent to the closing price of ordinary shares in Silver Heritage on the Australian Stock Exchange.
Silver Heritage had earlier planned to open its Tiger Palace in February but a shortage of liquidity in Nepal Banking System and an unanticipated delays in getting approval to increase the equity ceiling of its Nepal corporate investment vehicle pushed the opening date of the integrated resort to August.
The casino operator, however, announced that the opening date of its hotel segment will again be pushed back to September, spelling yet more losses for the firm.
Despite the losses it incurred from the delays, Silver Heritage reiterates that India and Nepal remain a good bet, especially as the former is projected to have the world's largest middle class consumption on an annual basis.
Comments