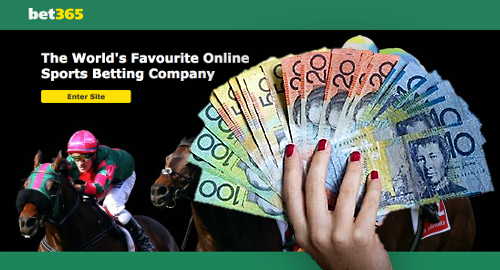 The Australian division of UK online sports betting operator Bet365 has posted its first ever annual profit, although just barely.
On Monday, Bet365 Australia filed papers with the Australian Securities and Investments Commission showing that it eked out a pre-tax profit of A$1.2m (US $960k) in the 12 months ending March 26. However modest, it's infinitely preferable to the net losses of A$10.9m and A$41m the company reported in fiscal 2015 and 2014, respectively.
Bet365 Australia's online betting revenue totaled A$101.4m in the past fiscal year, 5% better than the previous year, albeit barely one-fifth of the revenue generated by the down under operations of UK rival Paddy Power Betfair. Bet365's Australian turnover topped A$2.5b, equal to around 17% of the country's online wagering market.
The site's growth came despite holding the line on marketing costs at A$24m, while "levy expenses" paid to racing and sporting bodies decreased by about A$1m to A$25m. Customer accounts continued to grow in number year-on-year, leading management to conclude that "the company will remain profitable" and directors are "committed to maintaining the present level of operations to support that aim."
Like other online betting operators, Bet365 Australia faces some challenges in the coming year, including further restrictions on television advertising and the imposition of a national point of consumption tax.
Bet365 launched its Australian operations in 2012, and the down under division still owes the parent company a total of A$133m in loans extended over that span to keep the lights on until the ledger ink turned black.
Fortunately, the parent company is stupidly profitable. The Stoke-based firm won't release its annual results until next month but the company reported an annual profit of £448m in the 12 months ending March 27, 2016. The Coates family that controls Bet365 routinely rank among the top gambling industry figures on annual lists of the world's most wealthy individuals.
Comments