The virtual doors are now open. Online poker operators who want to take advantage of the shared liquidity agreement between France, Italy, Portugal, and Spain can begin applying for a seat in the party.
I'm not well.
When I stare at the screen I feel my eyeballs tremble, nausea rises from the pit of my gut, like the soul of a dead body rammed into an oil drum.
I turn away for a moment and stare out of the window.
The clouds move across the sky like a giant iceberg.
Then, slowly, over time, as my eyeballs stop twitching, and my gut stops singing, the iceberg breaks, and patches of blue shine through, the once formidable mass, nothing more than bits and pieces of its former glory.
It reminds me of online poker.
I open my laptop and get to work before I puke.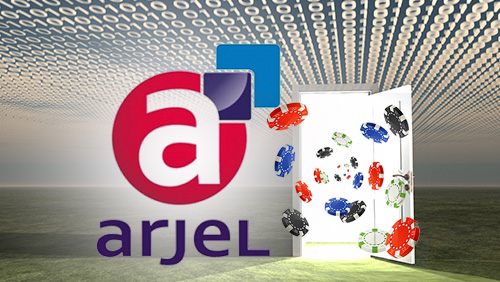 At the back nine of the month of June, the regulatory brain boxes based in France, Italy, Portugal, and Spain officially announced that the quartet was committed to sharing online poker liquidity, and the new laws that would govern the switch back to, something like the old days, would begin very soon.
It seems so long ago that online poker was an iceberg like mass, where millions of people from all over the world could compete together in a broad variety of online poker formats. Today, all we see is lots of blue, and it's a situation that seems to have caught on, given Donald Trump's insistence on building walls, and the UK's decision to leave the European Union (EU).
One day everyone was playing Ring a Ring o' Roses, and then suddenly, someone sneezed, and everyone decided, fuck that, I don't want to play anymore, I think I will lock myself in my garden, doing my own thing.
But people are starting to hold hands and prance around in a circle once again.
The four important European online poker markets signed an agreement on July 6, in Rome.
Since then, we hadn't heard much more from the coalition until these past few days when ARJEL's President, Charles Coppolani, published a PDF (in French) mapping out the process for online poker operators who want to jump on one of the clouds that will be floating around the new network.
I'm not much of a whizz when it comes to French. I learned how to count to ten, ask someone their name, and say that I live in Wales (although, recently in France, the passport control guy looked at me like I was a moron when I dipped into this part of my French toolkit). So, I ran the PDF through Google Translate, and this is what I came up with.
This is What I Came up With 
Interesting operators will have to face a rigorous investigation where they will have to satisfy regulators that they comply with the laws existent in all four nations.
The newly formed online gaming regulatory authority (the overseers of the new network) shall make a yes/no decision within two months of the date of receipt of the application.
I couldn't find anything else of note.
No juicy tax details.
Nothing.
One imagines the first interested parties will be Winamax, iPoker, partypoker, and PokerStars.
I reached out to Eric Hollreiser, The Communications Overlord for PokerStars & Amaya, to seek his thoughts on the coalition and this is what he had to say:
"This is great news for poker players in these markets, who have been advocating for increased liquidity. As a poker operator licensed in each of the jurisdictions, we know that this will enhance the experience for all players, will maintain consumer protections across geographic boundaries and will potentially increase the combined market size as a result of a more attractive player experience and through increased industry competition. It's a good day for European poker."
I'm starting to feel sick again.
I close the laptop, look up, and the sky has changed. The clouds move en masse, like a herd of white hippos, each holding a tail between their teeth.
Blue is dead.
Gaps are whited out.
Let's hope, one day, online poker will look the same.