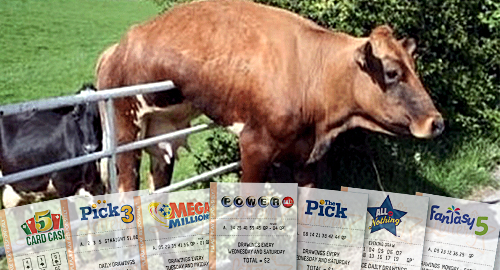 Lotteries are no longer guaranteed cash cows for US state governments, probably because they're so damn boring.
On Thursday, the Pew Charitable Trusts published data showing that fully half of the 44 states that allow lotteries saw lottery revenue fall between 2014 and 2015. The phenomenon isn't entirely new, as 21 states reported lottery sales declines between 2013 and 2014.
Lottery participation by US citizens has been steadily decreasing since 1999, when a Gallup poll found that 57% of respondents had purchased a lottery ticket in the past 12 months. That figure fell to 49% in 2016, and keep in mind that there were only 37 lottery states in 1999.
The decline in lottery sales is being blamed on an unholy trinity of 'jackpot fatigue' – players opting not to play unless the top prize on offer gets up into the mid-nine-figures or higher – plus increased competition from rival gaming options like casinos and the general disinterest in lotteries shown by the so-called millennial generation.
Not all lotteries are suffering: last week, the Kentucky Lottery revealed that fiscal 2016-17 was its best sales year since launching in 1989, with ticket sales topping $1b for the first time, while the Kansas Lottery announced this week that its fiscal 2017 sales were the second-best after fiscal 2016.
But George Washington University professor David Brunori told Pew that many states were resorting to more aggressive marketing campaigns just to keep year-on-year sales declines to single digits. For instance, Massachusetts State Treasurer Deborah Goldberg asked the legislature to boost this year's lottery advertising budget by 25% in order to give a bump to stagnant ticket sales.
Lottery operators on both sides of the Atlantic have been their own worst enemies by making it dramatically more difficult for players to win a big prize by adding more balls to their draws. This virtually guarantees prize rollovers that ultimately result in those stratospheric jackpots that get players' attention but it also tends to depress interest in the draws that lead up to those mega-paydays. Still, why blame yourself when there are plenty of scapegoats handy?