New details have emerged in the Shanghai trial that saw 18 Crown staffers, including three Australians, face short jail terms in China.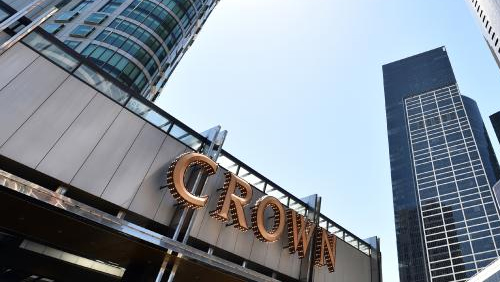 The Australian Financial Review obtained a copy of the written judgment by the Shanghai Baoshan district court, which stated that the Australian casino operator issued A$38.5 billion (US$29.26 billion) in "rolling chips" to its Chinese VIP clients last financial year.
In return, Crown Resorts generated A$875 million (US$664.91 million) in VIP revenue from its mainland Chinese visitors. The court ruling noted that the sales plan, profit targets and performance details obtained from Crown indicated the casino company had "increased its targets in mainland China over recent years," according to the report.
At the center of Crown's push into China was Jason O'Connor, the casino group's head of international VIP services. Documents obtained by the Shanghai Public Security Bureau include O'Connor's itinerary, which, according to the new outlet, showed that the Crown executive "planned to meet important existing clients" as well as "develop potential new clients in mainland China."
The court ruling stated the Australian casino operator "paid generous bonuses" to its staff in China—O'Connor received A$750,000—as "its high roller business on the mainland outperformed targets by 16 percent last financial quarter."
O'Connor, along with 17 Crown-affiliated staffers, were arrested in October for suspected "gambling-related crimes." O'Connor was handed a 10-month sentence, while two other Australians were handed nine-month sentences each. The sentences, according to the Australian consul general in Shanghai, would run from the date when the Crown staffers were first detained, which means the employees only have a couple of months left to serve.
As part of its wider crackdown on gambling, Chinese authorities have been keeping a close watch on casino operators who have been engaging in attracting high rollers from the mainland to gamble overseas by tweaking their marketing strategies. Crown in particular has been given a year to comply with Beijing's directives. Gaming is illegal in China, and companies are not allowed to explicitly advertise gambling.
The arrest of Crown's staff in China caused a dramatic fallout for the Australian casino operator and its controlling shareholder, James Packer, who sold out of his Macau joint venture and scrapped plans for a casino project in Las Vegas.
The arrests also prompted a reshuffle in Crown's executive ranks. Robert Rankin, who served as chairman of Crown Resorts, was replaced by John Alexander, a longtime confidant of the Packer family. Packer also returned to the board more than a year after relinquishing his seat to focus on the casino group's international expansion opportunities.
Michael Chen, who was credited for leading Crown's China push, was reportedly placed on permanent leave in the midst of the China crisis. Rowen Craigie also resigned from his position as Crown's chief executive officer.
Comments