Another executive has left James Packer's beleaguered Crown Resorts casino group.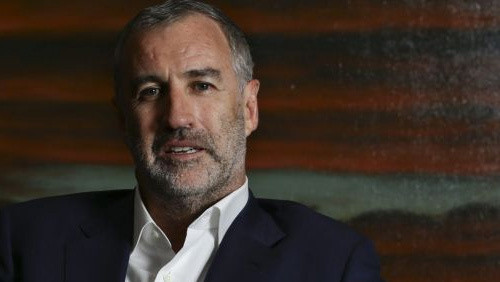 On Wednesday, the Australian casino operator announced that Robert Rankin had resigned as a director of Crown Resorts. Rankin previously served as chairman of Crown Resorts, but stepped down from his position in January.
Rankin was replaced by John Alexander, a longtime confidant of the Packer family, who was appointed as executive chairman of Crown Resorts with effect from February 1. Packer returned to the board more than a year after relinquishing his seat to focus on the casino group's international expansion opportunities.
Alexander thanked Rankin "for his contribution as a director" as well as "his time as Crown Resorts chairman." Rankin, for his part, said he's "proud of the direction that Crown Resorts is taking and my role in its development."
Rankin's resignation comes after the casino group completed disposing of its remaining stake in Melco Resorts and Entertainment, a company that owns and operates casino properties in Macau and in the Philippines. That deal was completed in May, after which Rankin resigned as a non-executive director of the Asian company.
Rankin's resignation also follows that of Michael Chen, who left the company in March after more than five years of service. Chen, who was credited for leading Crown's push into China, was reportedly placed on permanent leave after 18 Crown staff members were arrested in China on charges of promoting gambling activity at Crown casinos to Chinese VIPs.
Aside from Rankin and Chen, Rowen Craigie resigned from his position as Crown's chief executive officer in late February.
The crisis in China prompted Packer into divesting himself from his Macau joint venture and abandoning plans to build a casino in Las Vegas. The billionaire businessman, however, is still looking to take part in developing a casino in Japan.
Comments