The U.S. Commodity Futures Trading Commission (CFTC) has granted Google Ventures-backed bitcoin options service LedgerX the status of a swap execution facility (SEF).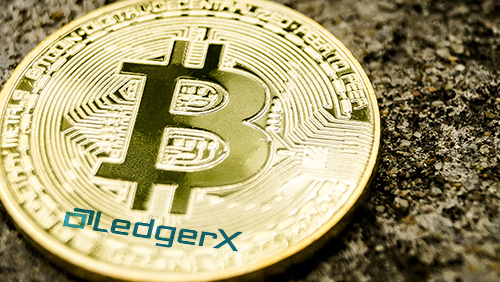 Last week, the U.S. regulator issued an Order of Registration for the Delaware-based institutional derivatives exchange platform for digital currencies. The CFTC registration makes LedgerX "the first federally regulated bitcoin options exchange and clearing house to list and clear fully-collateralized, physically-settled bitcoin options for the institutional market."
SEFs are platforms that provides pre-trade information like bid and offer prices and a mechanism for executing swap transactions. These facilities operate under the CFTC's regulatory oversight for swap trading.
After reviewing LedgerX's application, which was first submitted in January 2017, CFTC said it "has determined" the company has complied with the necessary regulations.
Under Section 5b of the Commodity Exchange Act, a company is required to have a clearing agreement with a derivatives clearing organization. LedgerX also must submit "revisions of its rulebook and other pertinent registration materials" to the CFTC before it may list "an intended to be cleared swap." LedgerX is still waiting to be registered as a derivatives clearing organization.
IRS mulls narrowing request for Coinbase data
Meanwhile, bitcoin company Coinbase has clinched a victory—albeit a minor one—in its legal battle to keep the U.S. Internal Revenue Service from getting its hands on its customer transaction records.
A lawyer from the Department of Justice Tax Division was quoted by The Recorder saying the tax agency is planning to scale down "its request for information from San Francisco-based bitcoin exchange."
Last year, the California district court allowed IRS to require Coinbase to submit records of all transactions that took place from 2013 to 2015, but the bitcoin company has taken the fight to block the summons back to court, where it was joined by two anonymous customers. Several lawmakers also called the attention of IRS Commissioner Josh Koskinen, telling him that the tax agency may have been overstepping its powers in the probe into possible tax fraud committed by U.S. residents who engaged in business with or through the bitcoin exchange.
Amy Matchison, a DOJ trial attorney, told U.S. Magistrate Judge Jacqueline Scott Corley last week that the IRS has discussed with Coinbase "about limiting its request to items it would need to look for unreported income," noting that the tax agency "will retract its request for security setting and password information for U.S. Coinbase users," according to the report.
Bitcoin traded at $2,507.11 per coin early Monday afternoon.