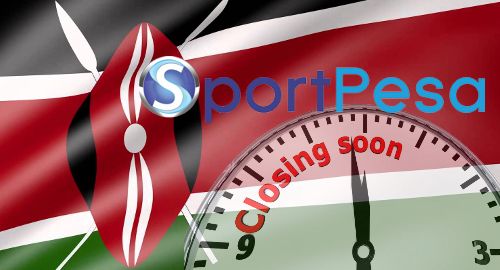 Sports betting operator SportPesa says it will close its operations in its native Kenya if the government presses ahead with plans to impose higher gambling taxes.
In June, Kenya's President Uhuru Kenyatta approved legislation that imposed a new uniform 35% tax on all gambling revenue. The rate was lower than the original 50% proposal but still represented dramatic hikes for gambling operators, including betting companies, which had been paying only 7.5% tax on their gambling revenue.
In response, SportPesa CEO Ronald Karauri announced that the company would scrap its sponsorship of Kenyan sports teams and leagues as of January 1, 2018, the same day the new tax is scheduled to kick in. SportPesa's total sponsorship contribution was estimated at just under $10m, the absence of which would leave local teams with large financial holes to fill.
On Friday, SportPesa Global CEO Gerasim Nikolov went further, announcing that the company would shut its entire Kenyan betting operations in the new year if the government's tax plan went ahead. The company, which also operates in Tanzania, South Africa and the UK, is believed to support roughly 10k jobs, although how many of those are based in Kenya wasn't specified.
Karauri said the Kenyan gambling industry "is not big enough to sustain giving a third of its gross earnings before expenses" and warned that "every single local player in the industry will be kicked out" if forced to operate at a loss. Karauri urged the government to rethink its tax plan before January 1 to "agree on a sustainable regulation."
Karauri said SportPesa was "comfortable with tax being levied on our profit but not our revenue." Gambling operators' profits are also subject to 30% corporate tax, and Karauri said if anyone could identify a Kenyan business that can afford to pay 35% tax on its gross revenue and remain profitable, "show me and I will buy it."
SportPesa marketing officer Joyce Kibe said the government's tax plan, which was pushed as a means of protecting Kenyan youth from the perils of excessive gambling, would "lead to loss of government revenue in the long run, lead to a rise in illegal betting and will also roll back on sports tourism gains."
Comments