Daily fantasy sports (DFS) giants DraftKings and FanDuel have asked the Federal Trade Commission (FTC) to allow the two firms to merge, saying that it is the best interest of the fantasy sports industry.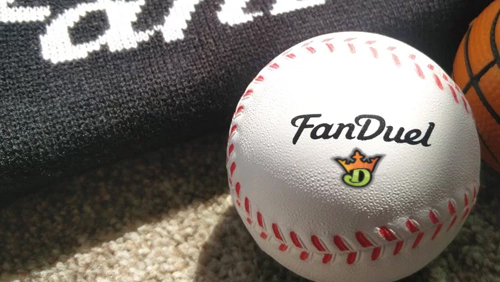 DraftKings and FanDuel have submitted their respective responses to the FTC this week, denying that the proposed merger would deprive customers of the substantial benefits of direct competition.
DraftKings remains the largest DFS site in the US despite recently admitting having incurred operating losses of half a billion dollars in recent years. FanDuel attested to this fact in its 23-page reply to the FTC.
Both DFS operators agree that their merger is pro-competition since it "will result in substantial merger-specific efficiencies, cost-savings, innovation, and other procompetitive effects that will directly increase the consumer value proposition."
In blocking the merger of DraftKings and FanDuel, the FTC cited antitrust concerns that the combined company would have nearly 95 percent of the market for online fantasy players who compete for cash by picking the winners of baseball, basketball, football and other sporting events.
DraftKings and FanDuel both denied the statement and averred that they lack the knowledge and information to form a belief regarding FTC's allegations that they are "by far the two largest providers of DFS contests in the United States."
Both operators also assailed FTC's selective quotation of unidentified written material or communications, which they described as misleading.
What is clear, according to DrafKings, is that the operator competes with many fantasy sports and that it has invested hundreds of millions of dollars in efforts to drive growth, awareness and trust in its product offerings.
FanDuel offered similar admissions and denials to the FTC's allegations.
Many business analysts and legal scholars are closely watching the case since it is one of the first real-world tests of anti-trust policy under the Trump administration. Analysts say that the only way for FanDuel and DraftKings to be able to survive the anti-trust scrutiny is if they can persuade the FTC that it is advantageous for the two firms to have a broader marketplace.
Last month, Jason Robins and Nigel Eccles, CEOs of DraftKings and FanDuel, respectively, issued a joint statement expressing their disappointment with the FTC action and claiming to be "considering all our options at this time."