Now in its 10th year, the World Gaming Executive Summit 2017 has kicked off at the gorgeous W Hotel in Barcelona, an annual retreat of sorts for senior executives working in the global gambling industry.
Today's "Regulation Day" served as the first of three days, to be followed by days one and two of the "Main Summit".  Throughout today's Regulation Day, updates on emerging markets such as the Philippines, Latin America, Japan and the American sports betting market were presented and other topics such as the 4th Anti-Money Laundering Directive and the Data Protection Act were covered.
At the end of the day, delegates enjoyed happy hour cocktails around seven tables of separate discussions including topics such as regulation in Germany and Spain, regulatory views on virtual currencies and shared liquidity amongst jurisdictions.
James Kilby of Gambling Compliance led today's session on opportunities for online gambling companies in Latin America now and in the future.  At present, Columbia presents the best opportunity with its open market for all gaming verticals, open licensing (meaning no ties to land based companies are required) and international liquidity expected to be allowed in the near future.
Other markets to watch are Argentina, Brazil, Mexico, Peru and of course Brazil but the outlook is very much dependent on the complicated politics in each country, he said.
Kilby referred to Brazil as "the industry's sleeping giant" and mentioned how a transformation of the lottery market is happening right now with instant lottery in progress.  There is also hope for sports betting regulation as the Ministry of Finance is in the process of drafting a sports betting bill.
"There are a tremendous amount of pending bills" and "no lack of drama politically in Brazil", according to Kilby.  To emphasize the current political climate, he said the country's economic crisis is actually overshadowed by political crisis.
In conclusion, Kilby said regulation has arrived to Latin America, but the timeline is dependent on politics and it will likely be a decade or more before LatAm is fully regulated.
Today's "Sports Betting Regulation in the USA" panel featured Benjie Cherniak of Don Best Sports, Ryan Cupersmith of EY Las Vegas and moderator Andrew Gellatly of Gambling Compliance.
Cherniak has a positive outlook on the potential of regulated sports betting in America.  He talked on the recent Supreme Court ruling to consider New Jersey's request for legal sports betting and referred to the decision as "a potential reality" that in the next 365 days we will see state-by-state legislation in place and people will be betting on sports legally.
He added how with the ruling its possible regulation will happen at a state level as opposed to a federal level which will mean less control for the leagues.
Cupersmith is also optimistic and said it's a matter of "if" not "when" and pointed out how PASPA is now 25 years old.  "Congress and the industry realize reform is needed", he said.
When asked if regulated sports betting across American would kill the sports betting business in Las Vegas, Cherniak was quick to say "no".  Cherniak, a Las Vegas resident himself, believes the excitement surrounding events like March Madness and the Super Bowl will continue to attract sports betting enthusiasts to the atmospheric casinos and Vegas strip regardless of nation-wide sports betting regulation.
When its comes to internationally regulated sports betting operators that have been offering their services to the US market for years, Cherniak believes a regulated US market would eventually kill their businesses.
"They won't go away overnight…they will lower their margins, there will be a bit of a turf war but in the long term, the public will gravitate towards the regulated market", he said.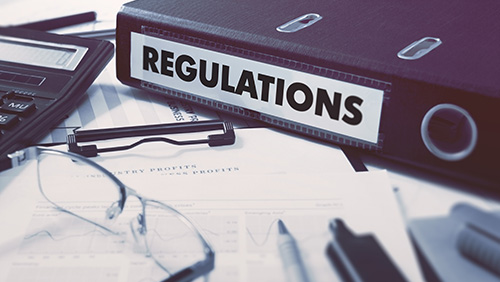 Cherniak mentioned the ability for American-regulated sites to develop partnerships with professional teams and execute powerful marketing strategies and how this will give them an edge over internationally regulated sites.   He added how there are already significant issues with payment processing, so a number of internationally regulated sites have started looking at other markets as a backup plan.
This afternoon featured an expertly delivered presentation by Jan Jones of Caesars Entertainment Group on the subject of Corporate Social Responsibility (CSR).  Jones opened up by saying how people (the general public) expect us (the gambling industry) to do harm.
She said the gambling industry is "a worldwide powerhouse" and "creates more jobs and innovations than many other industries", but we can't just do business in any jurisdiction- we need licenses.
"The gaming industry has a valuable story to tell, we just don't know how to tell the story", she said.
Telling our story is of upmost importance and its also important to be sure the regulators are involved with the story. Its important to make CSR a core part of our organizations and if we do this, the regulators will become collaborators rather than overseers.  "At Caesars, we don't just do it, we talk about it- we make it clear its part of the core business", she said.
Other parties that must be educated on a company's CSR efforts include employees and customers- in particular millennials. Employees want to know how you're using your resources and then you become an employer of choice.  There are customers that will make decisions based on your policies.  Investors also need to know the story, it could influence decisions on where they put their dollars.
"Imagine an industry where you don't have to beg for a license. Imagine an industry when people presume you're going to do good, not that you're going to do harm", said Jones.
Her advice is to develop a well-funded CSR program, make sure is well thought out and driven by CEO.  This is the way to change the perception, she said.