Gaming and hospitality company Delta Corp. has successfully made its foray into India's online gambling space.
In a regulatory filing to the National Stock Exchange of India, Delta Corp. announced that the National Company Law Tribunal (NCLT) has approved its merger with Gauss Networks Pvt. Ltd., the company that owns and operates India's largest poker site Adda52.com.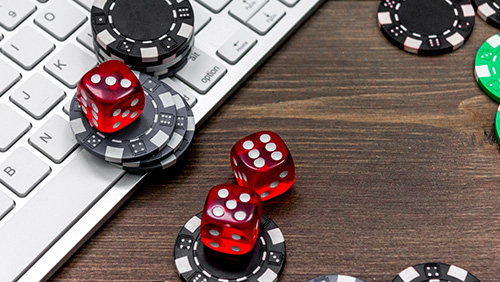 Under the deal, Delta Corp. purchased 2,501 equity shares and 10,753 compulsorily convertible preference shares, which represent 25.99 percent of Gauss Networks' total share capital.
Delta Corp. announced its plans to acquire Adda52 in August 2016. At the time, the hospitality company said it expected to pay INR47.30 crore (USD7.06 million) in cash to purchase 26 percent of Gaussian Networks' shares.
Following the purchase, Adda52 will become a subsidiary of Delta, and will witness the hospitality company's entry into online space. Delta Corp noted that it plans to aggressively expand its online rummy platform as well as foray into fantasy sports and other games via the Adda52 brand.
Advocate General defends Telangana's gaming ordinance
"Many sections of the society were getting affected" by online gambling activities in Telangana.
That was the defense that Telangana Advocate General K Ramakrishna Reddy gave the Andhra Pradesh and Telangana High Court on Monday.
The Telangana Cabinet recently passed an ordinance amending the state's Gaming Act of 9174 to ban online gambling. The Telangana State Gaming (Amendment) Ordinance, 2017 added new definition of "cyber space" in the gaming legislation, making betting and gambling through the internet illegal, which means that playing online matka, sports betting, poker and rummy in the state will now incur criminal penalties. This prompted Ace2Three, along with fellow rummy sites Rummycircle and Junglee Rummy, to file petitions, noting the "unconstitutional" ordinance violates the sites' "fundamental right to carry out trade and commerce.
In his arguments, the Telangana AG noted that students and women were particularly affected by the games, and "that the government was receiving many complaints in this regard," The Hans India reported. Reddy also told the court that many had "committed suicides after getting trapped in these games and therefore in public interest the government had the right to intervene."
The High Court has yet to grant a stay on the ordinance as it continues to hear arguments from both parties.
Comments