Efficient marketing strategies, coupled with a strong retail focus, proved to be a boon for India's only publicly traded casino operator Delta Corp, which saw its profits grow by 94.7 percent in the 2016-2017 financial year.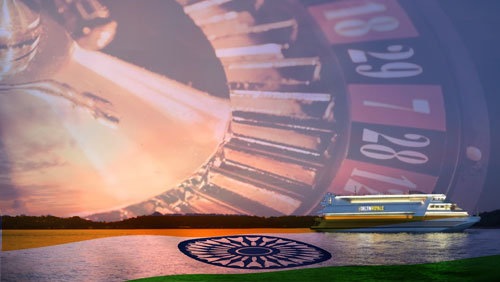 In a filing to the Bombay Stock Exchange, the company reported profits of INR737.49 million (US$11.44 million) for the 2016-2017 financial year, up from FY16's INR382 million (US$5.9 million).
Meanwhile, revenue for the full financial year reached INR4.6 billion (US$71.33 million), a 21.3 percent increase from the INR3.8 billion (US$58.9 million) recorded in 2016.
The casino group pointed out that EBITDA margins were also up 32 percent year-on-year during the same period.
Delta Corp. credited its success to marketing strategies targeting correct demographic of customers as well as expansion in onshore gaming with the addition of live gaming in Sikkim and the introduction of Casino Deltin Caravella in Goa.
Delta Corp chairman Jaydev Mody is positive that "the graph is poised for a steep upward curve," thanks to steady income stream from its gaming operations.
The Indian casino group branched out into the online gambling sector last year via its acquisition of a stake in Gaussian Networks, the parent company of online poker business Adda52.
"Online gaming has outstanding potential in India and the company's foray into this sector will open doors to a diverse clientele across a new demographic," Mody said. "With this move, marking our presence across multiple platforms, we believe that the company will secure its position as a leading player in the gaming and hospitality industry."
On the subject of India's new GST rate, Delta Chief Financial Officer Hardik Dhebar said the company is in an "extremely positive position" as the new rate is believed to have a neutral impact on the business.
The government of India recently announced that gambling and race club betting have been grouped in the same tax bracket with other "luxury" services such as cinemas and five-star hotels, and as such, will attract a 28 percent tax. Entry fees in casinos or other entertainment events will also be charged the highest GST rate, but there is no proposal yet to impose additional tax on gambling and betting activities.
Comments